New Banking Regulations Pushed Oil, Gas Bankruptcies, Expert Says
by Deon Daugherty
|
Rigzone Staff
|
Friday, September 23, 2016
Regulations imposed on the banking industry during the current downturn in oil prices was a key factor in the number of exploration and production (E&P) bankruptcies, money lenders say.
Steve Trauber, vice chairman and global head of energy, Citi Investment & Corporate Banking, said at a Deloitte conference in Houston this week that banks were precluded from cushioning struggling companies that were overleveraged. As a result, those companies with balance sheets that were drawn down by significant debt, couldn't stay afloat.
Steve Trauber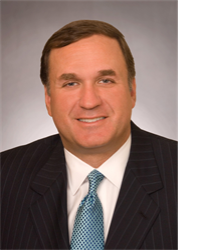 Vice Chairman and Global Head of Energy, Citi Investment & Corporate Banking
A recent Haynes and Boone LLP report found that of 102 North American energy bankruptcies since 2015, about $67.8 billion existed in cumulative and unsecured debt. By Sept. 7 of this year, 58 companies had filed for bankruptcy with $50.4 billion in this debt, and more filings are expected by year end.
"Everybody that has been through these cycles knows it [happens] every seven to nine years, and you recognize these cycles last 18 to 24 months," he said. "Then the market starts to improve and if you provide some cushion, these things will recover and the banks will be paid back."
New regulations tightened banks' ability to be flexible during the biannual borrowing base redetermination process.
"There were restrictions on the banks on what they could do and what they couldn't do, which forced these companies into bankruptcy and obviously, hurt a lot of the debt markets," Trauber said. "Going forward, those restrictions are still going to be there and companies are going to have to live with less debt."
Pioneer Natural Resources' CEO Scott Sheffield provided an example of how deleveraging sets up a company for financial success. After divesting most of the company's worldwide assets and focusing on the high-yield Permian Basin, Pioneer now boasts $3 billion in cash and $3 billion in debt – essentially a zero-sum balance sheet.
Robert Horn, senior managing director, GSO Capital Partners, said that total leverage was likely the focus of the regulations. For companies to make acquisitions that may be out of reach for cash-on-hand, capital partners can assist them with joint ownership structures, he said.
Trauber said the lessons from this cycle will be visible when the downturn eventually comes back up.
"I think the banks have learned a lot is this cycle. I think the companies have learned a lot in this cycle," Trauber said. "We'll come into the next cycle with a lot less leverage. It helps the banks. It helps the capital markets."
Generated by readers, the comments included herein do not reflect the views and opinions of Rigzone. All comments are subject to editorial review. Off-topic, inappropriate or insulting comments will be removed.