Pioneer CEO Scott Sheffield: Lessons Learned from a 40-Year Career
|
Friday, September 23, 2016
Pioneer Natural Resources CEO Scott Sheffield shares important lessons learned in the oil patch with audience at Deloitte conference in Houston.
The Permian Basin is the future of shale production in the United States, Pioneer Natural Resources CEO Scott Sheffield says, and it's also where he has planted the vast majority of his company's interest.
Scott Sheffield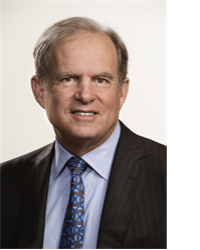 CEO, Pioneer Natural Resources
Sheffield laid out his case for compelling investment in the West Texas oil play for a crowd of around 700 oil and gas industry types at the Deloitte conference, 'Resilient, Resourceful and Rising to the Challenge,' this week.
He described the Permian Basin's vast oil reserves as the play that continues to grow, while other shales will decline.
"Over the last 70 years, we've been going after these little sandstones – they're very dirty, very silty – and between 10 and 20 feet thick, producing 50 to 100 barrels a day. By going after the source rock, we're making wells 2,000 to 3,000 barrels a day," he said.
And while the Eagle Ford produces about one-third oil, one-third gas and one-third NGLs (natural gas liquids), the Permian can be counted on to produce 75 percent to 80 percent oil.
Sheffield should know. He said he's spent most of his 40-year career in the Permian, working the fields in the Midland, the Delaware and the Wolfcamp plays. In addition to sharing the enormity of the Permian Basin's reserves, Sheffield described his experiences in the oil patch and several lessons he's learned.

Lessons Learned from the Oil Patch