True Grit: Surging Sand Demand Could Boost Jobs in Oil, Gas
by Deon Daugherty
|
Rigzone Staff
|
Thursday, September 22, 2016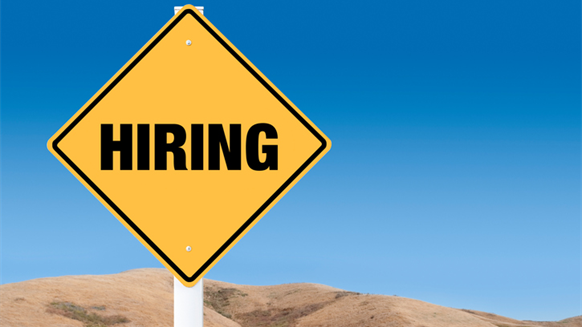 With more sand used to produce more oil from a single well, demand is increasing and stands to bring jobs back to the oil patch.
While most aspects of the oilfield services sector (OFS) remain in the death grip of low oil prices, one side of the shale revolution is enjoying a resurgence: sand miners and merchants.
In 2014, sand demand soared to almost 62 million tons on an annual basis, U.S. Silica spokesman Michael Lawson told Rigzone. The tiny grains are a key part of the proppant used to keep fissures in dense shale rock open to liberate oil and gas.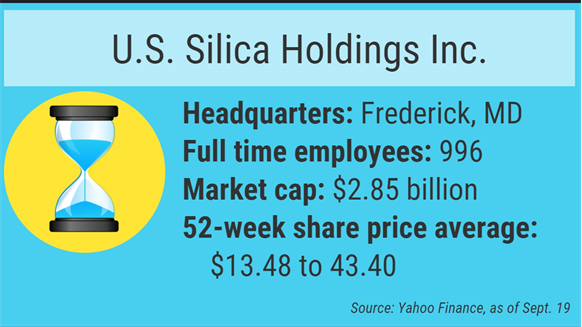 U.S. Silica Holdings Facts; Image Source: Rigzone
"We were – for the most part – sold out of many of our frac sand products, as I think many of our competitors were," Lawson said. "We just couldn't make enough sand. And we couldn't get enough rail cars fast enough to send the sand from mines in Wisconsin or Illinois down to shale basins in Texas."
All of that stopped when prices dropped and the prolific supplies of oil began to bottleneck. Following the decline in the rig count – a drop of 80 percent from the peak to the trough – volume demand for sand has hovered close to 30 million tons, about half the amount two years ago, he said.
During the boom years, the Maryland-based silica sand supplier was selling 2 million tons per quarter. By the second quarter of 2015, that figure had dropped by almost half to 1.2 million tons per quarter, Lawson said.
"It was very dramatic for our company. As a result of the downturn, we had to make a lot of adjustments to our business, mainly trying to take out costs as fast as we could," Lawson said. "From the peak, we've reduced our salaries' headcount by 40 percent."
No mines were shuttered, he said, but the company did scale back.
"It was a long and very deep trough," he said.
But what the industry learned is that the more sand used to prop open the cracks in the rock, the more hydrocarbons spill forth.
The higher well completion intensity will see higher sand volumes generate higher production – and higher returns for companies. Sand-focused companies have seen enormous gains in stock prices, and more increases are likely.
"We expect sand volumes to surpass 2014 levels with less than half the rig count by 2018," analysts at Credit Suisse wrote in a Sept. 7 note to investors. "Sand will be the fastest-growing sub-segment of the OFS market."
Credit Suisse anticipates demand for sand will grow significantly from 33.2 million tons in 2016 to 62.8 million tons in 2018.
Now Hiring
Hiring will return to the oil patch, but it will be measured largely by the rig count. Baker Hughes Inc. said U.S. drillers had added rigs for a tenth consecutive week Sept. 9, making it the longest streak without cuts in the count since 2011.
1
2
View Full Article
Generated by readers, the comments included herein do not reflect the views and opinions of Rigzone. All comments are subject to editorial review. Off-topic, inappropriate or insulting comments will be removed.