Thailand's Decom Sector Will Need Workers, Government Policy
|
Wednesday, September 21, 2016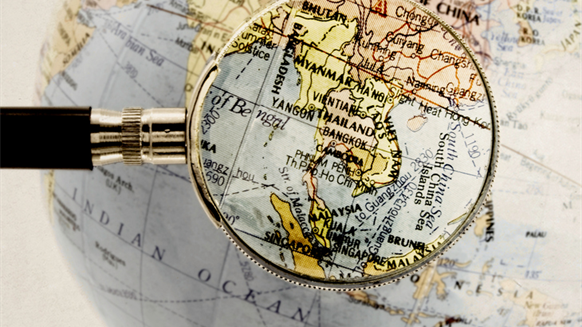 With decommissioning assuming greater significance in Thailand as offshore infrastructure ages, the services industry prepares to cope with issues that may arise in the market.
While decommissioning in Thailand remains an inactive business as the authorities draft new regulations for the industry, some oilfield services companies have begun to explore potential issues facing the sector.
Global oilfield services firms are expected to gain in the short-term when Thailand's decommissioning market becomes a regular business activity as local players do not possess the required expertise for the jobs, market sources told Rigzone.
However, this would change over time as local services players are expected to become more involved in the decommissioning sector, sources added. They pointed out that a similar approach was taken by state-owned PTT Exploration and Production Public Co. Ltd. (PTTEP) in the development of local oil and gas fields as the latter learned the ropes from their foreign partners.
Opportunities and Challenges
As the government has not yet introduced the new decommissioning guidelines, market sources believe that the earliest that such activities can commence in Thailand will be in 2019, assuming the relevant laws are enacted next year.
"The number of offshore platforms for decommissioning in the first 3 years is likely to be between 30 and 50. Eighty or more [offshore platforms above 20 years old] would follow in the next 3 to 7 years," Steven Foong, regional business development manager at Global Maritime Consultancy & Engineering, told Rigzone.
"With more and more platforms due for decommissioning, there will be a next wave of growth for engineering, design and vessel support" in the offshore industry, he added.
Foong believes that offshore services providers should prepare their fleet to support decommissioning, including those providing remotely operated vehicles (ROV) and accommodation vessels.
He noted some challenges facing decommissioning in Thailand, particularly the shortage of skilled engineers in the sector.
"Local content will be an issue as well," Anna Keen, Global Maritime's regional manager said, pointing out that this could exacerbate the problems facing local companies when decommissioning gets underway in the region.
Foong commented that global firms involved in decommissioning could tap on expertise of their staff based in their headquarters in Europe although companies like Global Maritime plans to build their local content through organic growth.
The pace of decommissioning in Southeast Asia, albeit slow, could gain momentum over time as offshore structures get older.
"Once Thailand starts [decommissioning], probably Malaysia will be next. Somewhere down the road, probably in mid-2025/2026, Malaysia may tell the operators to start the decommissioning process," Foong explained.
Looking further ahead, Foong believed a small window exists for global firms to capitalize on the regional decommissioning market while local companies slowly build up their capabilities.
Keen believed that "the manpower and the expertise to decommission 50 platforms in 3 years is definitely going to keep everyone [global firms] busy."
1
2
View Full Article
Generated by readers, the comments included herein do not reflect the views and opinions of Rigzone. All comments are subject to editorial review. Off-topic, inappropriate or insulting comments will be removed.