Thailand Looks Ahead: Gears Up for Oil, Gas Decommissioning Work
|
Tuesday, September 20, 2016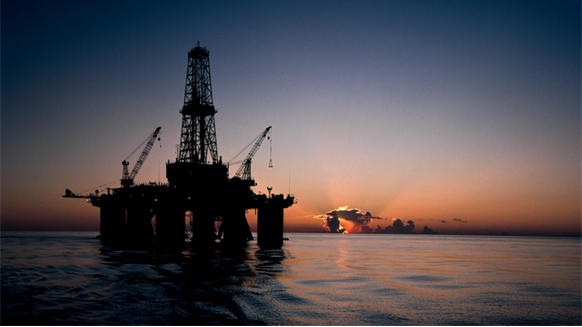 Work is slowly getting underway in Thailand to prepare the country for the decommissioning of ageing oil and gas infrastructure.
Decommissioning is expected to assume greater significance in Thailand's oil and gas industry as the kingdom enters its fourth decade as a producer. Ageing infrastructure, particularly those located in the Gulf of Thailand, and a gradual depletion of petroleum resources could nudge the sector to take the first steps towards dismantling some of these installations.
According to the Ministry of Energy's Department of Mineral Fuels (DMF), some of the production facilities in the Gulf of Thailand have been operating since the 1970s.
"Generally in the Gulf of Thailand, the offshore platforms look fine and are quite new, less than 20 years old," Supat Napanoparatkaew, director of Engineering and Standards in the Facilities Engineering Group, Petroleum Technology and Operations Supervision Bureau of the DMF told Rigzone.
DMF indicated that there are around 450 offshore platforms in Thailand. Of these, just under 18 percent or around 80 of these platforms have been in operations for more than 20 years, while a few have exceeded 40 years.
Updating Decommissioning Guidelines
Given that decommissioning is likely to assume growing importance in Southeast Asia in the long run, according to analysts, the government has begun drafting relevant guidelines by adapting mainly from the experience of the North Sea.
Thailand's current regulatory regime for decommissioning revolves around the "Ministerial Regulation on Plan, Cost Estimation and Financial Security for the Decommissioning of Installations Used in Petroleum Operations."
This covers activities such as the type of reports required during pre-decommissioning, execution and post-decommissioning as well as asset transfers and financial security, Dr. Nitida Nakapreecha, an analyst at the Bangkok-based Petroleum Institute of Thailand (PTIT) told Rigzone.
Nitida said Thai oil and gas field operators would have to decommission when:
installations have not been in use for more than a year
petroleum reserves fall to less than 40 percent
remaining production period is less than 5 years
concessionaires seeking to decommission the installations
But field operators can also delay submitting decommissioning plans if the upstream blocks they owned are being farmed out or if additional development is planned in these concessions, Supat explained.
Supat said the government has commenced the process of revisiting and revising the guidelines under "Decommissioning 2.0". The update would cover Thailand's technical, environment and financial sectors. The DMF expects to complete the review by the end of this year.
A key aim of the review is to streamline the processes, including governmental approvals, for decommissioning. At the moment, several ministries and institutions across national, provincial and district levels are involved in the process, while contractors require separate planning documents before they can dismantle offshore installations.
Supat said the approval process for decommissioning appears long as stakeholders – including local communities, civil society groups, universities and environmental organizations – have to be consulted, especially in areas dealing with the environment. However the time needed to provide technical clearance for decommissioning is "not that long".
He revealed that the DMF intends to provide a one-stop service for the decommissioning approval process and hoped to get the complete work on this within six months. When ready, operators will submit decommissioning applications to the DMF, compared to previously when they have to obtain approval from different government agencies.
State-owned PTT Exploration and Production Public Co. Ltd. (PTTEP), one of the main oil and gas operators in Thailand, confirmed to Rigzone that the DMF notification on the decommissioning of petroleum facilities and construction – covering details on decommissioning techniques and methods – has not been enacted.
Growing Thai Decommissioning Market
While the majority of offshore oil and gas platforms in Thailand are less than 20 years old, a growing number of these installations will cross that threshold in the coming decade, which should provide a boost to decommissioning work.
In fact, Supat – speaking at the Decommissioning and Mature Wells Management Conference in Kuala Lumpur, Malaysia last December – revealed that Thailand planned to introduce more stringent requirements this year touching on a company's financial security and creditworthiness. This is required to ensure that operators can meet the estimated 3 to 5 billion dollar cost of decommissioning in the Gulf of Thailand.
PTTEP realized the importance of decommissioning as the company has a sizeable number of onshore and offshore petroleum installations, comprising 8 of the 14 onshore and offshore fields that it operates in Thailand.
PTTEP also indicated in its Sustainability Report 2015 (SR2015) that the company conducts research on green practices such as those dealing with mercury decontamination at its offshore oil and gas fields. It is working to develop decontamination equipment to extract mercury from gas and condensate pipelines in the Gulf of Thailand as the technology could support its future decommissioning activities.
In this regard, the firm made provisions for decommissioning. But PTTEP told Rigzone that the amount set aside for decommissioning is reviewed "regularly on yearly basis. So, we cannot expect whether the amount will increase or decrease in the coming years at this moment."
PTTEP indicated in its 2015 Annual Report that the firm set aside $2.09 billion for decommissioning costs at the end of December 2015.
Generated by readers, the comments included herein do not reflect the views and opinions of Rigzone. All comments are subject to editorial review. Off-topic, inappropriate or insulting comments will be removed.