Pertamina's Upstream Arm Produces 15% More Oil, Gas Than Planned
|
Sunday, September 18, 2016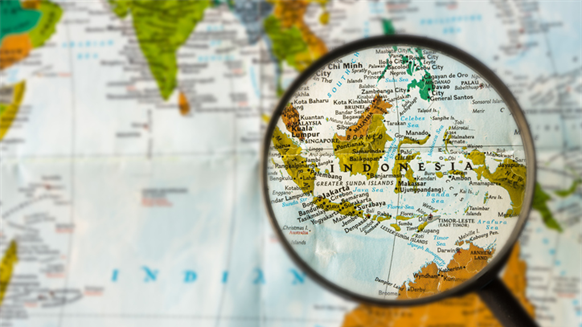 Indonesia's Pertamina foreign upstream arm produces 15 percent more oil and gas than planned in the January-August period to about 120,600 barrels of oil equivalent per day (boepd).
Oil and gas production by Indonesia's Pertamina Internasional Eksplorasi and Produksi (PIEP) – a subsidiary of national oil company (NOC) PT Pertamina – surpassed its target this year, boosted by its upstream assets in Algeria, Iraq and Malaysia, a company official said, as reported by local daily Jakarta Globe Friday.
PIEP's share of petroleum production from the 3 countries amounted to around 120,600 barrels of oil equivalent per day (boepd) between January and August, up 15 percent from its 2016 target and 7.2 percent more than the corresponding period last year. Pertamina's overseas upstream arm produced 41,130 boepd from its operation in Algeria, 43,700 boepd from its Iraqi fields and 35,770 boepd in neighboring Malaysia.
"Production in those 3 refineries increased significantly in the last 3 months," PIEP Chief Executive Slamet Riadhy said, as quoted by Jakarta Globe.
The PIEP top executive said the firm has successfully installed a water-flood system in Iraq and a water and gas injection system in Malaysia and Algeria to produce more oil from its wells, possibly bringing the total production from these countries to at least 120,000 boepd by the end of the year.
If the production increase is attained, the combined output would account for 20 percent of Pertamina's total oil and gas production.
The Indonesian NOC's production stood at 305,000 boepd in the first half of this year, up 10 percent from a year ago. It also produced 1,938 million standard cubic feet per day (MMscf/d) of gas in the same year, a year-on-year increase of 16 percent. Pertamina's overall petroleum production has expanded 13 percent to 640,000 boepd so far this year.
Separately, the Jakarta Globe said Friday that Indonesia-listed exploration and production company Medco Energi is close to acquiring ConocoPhillips Co.'s 40 percent stake in South Natuna Sea Block B in the Natuna Sea.
ConocoPhillips serves as operator while Japan's Inpex Corp. and Chevron Corp. hold a 35- and 25-percent interest in the South Natuna Sea Block B. Production from the block is expected at around 19,279 barrels of oil and 195.7 MMscf/d of gas in 2016, according to data from Indonesia's energy regulator, as reported by Jakarta Globe.
Generated by readers, the comments included herein do not reflect the views and opinions of Rigzone. All comments are subject to editorial review. Off-topic, inappropriate or insulting comments will be removed.