Exxon's Accounting Practices Said to Be Reviewed by New York
by Bloomberg
|
Erik Larson and Meenal Vamburkar
|
Friday, September 16, 2016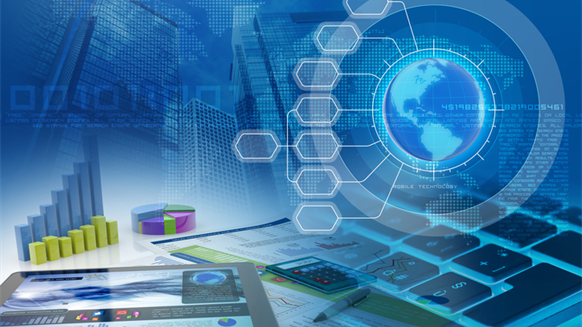 New York Attorney General's probe into Exxon includes scrutiny of why it didn't write down the value of oil fields during a global collapse in prices that prompted billions in write-offs by rival drillers.
(Bloomberg) - New York Attorney General Eric Schneiderman's probe into Exxon Mobil Corp. includes scrutiny of why it didn't write down the value of oil fields during a global collapse in prices that prompted billions in write-offs by rival drillers, according to a person familiar with the matter.
The avenue of inquiry is related to larger questions of whether Exxon knew decades ago about the dangers of climate change and failed to alert investors to the financial risks it could pose to the world's biggest oil explorer by market value, said the person, who asked not be named because the details aren't public. The investigation began last year and other states including Massachusetts have joined.
The worst oil crash in a generation spurred $1 trillion in spending cuts across the sector, triggered hundreds of thousands of job cuts and cost Exxon the gold-plated credit rating it held since the Great Depression. Exxon's largest U.S. rival, Chevron Corp., posted $3.9 billion in writedowns and related charges in the past year. Shale driller Chesapeake Energy Corp. has taken $16 billion in impairments on the value of its gas fields since the beginning of 2015.
Exxon has so far viewed its untapped oil and gas assets as immune from write downs because the company expects them to yield value over the long term, said Alan Jeffers, a spokesman for the Irving, Texas-based explorer. Exxon's accounting is in accordance with regulatory standards, he added.
"In general, the corporation does not view temporarily low prices or margins as a trigger event for conducting impairment tests," Exxon said in a Feb. 24 filing with the U.S. Securities and Exchange Commission. "Although prices will occasionally drop significantly, industry prices over the long term will continue to be driven by market supply and demand."
New Discoveries
Exxon failed to replace all its crude and natural gas production with new discoveries and acquisitions in 2015 for the first time in 22 years. The company held reserves equivalent to 24.8 billion barrels as of Dec. 31, enough to continue current production rates for 16 years. That's down from 17.4 years of reserves life at the end of 2014.
Exxon removed gas reserves equivalent to 834 million barrels from its books last year but said those fields will be drilled at some point in the future when prices are higher, according to a Feb. 19 statement.
The SEC asked Exxon in September 2013 why the company hadn't conducted an asset-impairment review, despite a senior executive's comment that it was making "no money" amid low gas prices. Exxon responded the following month by saying that, based on the strength of its future cash flow projections, it didn't believe an assessment was necessary. The SEC didn't pursue the issue further, correspondence posted on the agency's website showed.
Misled Investors?
The states, led by Schneiderman, want to know if Exxon misled investors by hiding how climate change may affect the company's finances, burying internal reports that warned global warming would damage the U.S. economy and the company's assets. The probe is also looking at whether Exxon ignored how global and domestic regulations, such as a carbon tax, might prevent it from tapping valuable reserves that are listed on its books, and whether Exxon has accounted for changes to the industry that will be required under the Paris accord on climate change.
Republicans including Texas's Lamar Smith, chairman of the House of Representatives Science Committee, have said that Schneiderman's investigation poses a risk to the free speech of scientists who disagree that humans are causing the climate to change - a finding backed by the vast majority of the world's climatologists.
Smith's committee has subpoenaed Schneiderman and other attorneys general demanding information about the investigations, which the states view as a political attempt to derail them. Schneiderman refused the demand.
The Wall Street Journal earlier on Friday reported on the area of inquiry.
- With assistance from Joe Carroll, Neil Weinberg and Kevin Kelly. To contact the reporters on this story: Erik Larson in New York at elarson4@bloomberg.net ;Meenal Vamburkar in New York at mvamburkar@bloomberg.net To contact the editors responsible for this story: David Glovin at dglovin@bloomberg.net ;David Marino at dmarino4@bloomberg.net Jim Efstathiou Jr., Robin Saponar
Generated by readers, the comments included herein do not reflect the views and opinions of Rigzone. All comments are subject to editorial review. Off-topic, inappropriate or insulting comments will be removed.