What Oil, Gas Companies Want from IoT Startups
|
Friday, September 16, 2016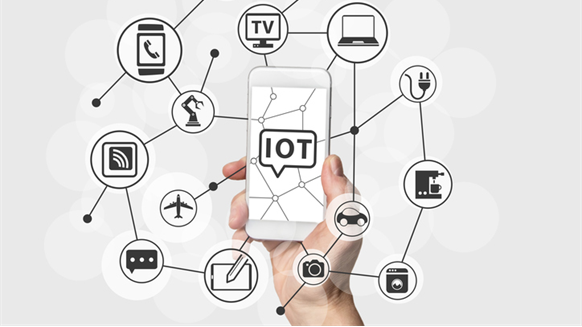 Industry officials discuss what oil and gas companies are looking for in terms of Internet of Things technologies.
A panel of industry officials at the Internet of Things Oil and Gas Conference 2016 discussed what they're looking for from Internet of Things technology startups looking to sell their products and solutions to oil and gas companies.

Some would argue that the oil and gas industry has been involved in the Internet of Things for decades, with real-time monitoring capabilities and decision support centers that monitor fields remotely, said Kiet Tran, data management lead, upstream workflow transformation at Chevron Corp. The challenge is not adding new capability, but explaining to stakeholders what IoT is and why they should care.
Low oil prices hit the industry just as IoT was picking up steam in the industry. The question IoT startups have is how to convince oil and gas companies to invest in IoT, Tran noted.
The oil and gas industry is a process-intensive industry, said Carl Stjernfeldt, North American Venture Manager for Royal Dutch Shell plc. By monitoring every data from every variable and every location on a 24/7 basis, Shell firmly believes that efficiencies can be gained. While safety benefits are harder to monetize, Shell knows from its own internal experience with small-scale IoT that the benefits for efficiency are crystal clear," said Stjernfeldt.
To avoid more islands of small, neat companies and large, neat companies with their own verticals, a top down IoT architecture that allows for strategic data analytics and operational real-time decisions is needed, Stjernfeldt stated. Where the oil and gas industry differs from other industries using IoT is that oil and gas wants not only the capability to conduct strategic data analytics for strategic decisions, but the ability to make operational decisions in real-time to provide feedback to workers in the field.
"In the oil and gas industry, value of doing something right is so much higher than in other industries," Stjernfeldt commented.
Not only are oil and gas companies looking for efficiency, but they want the ability to have data that is publishable, even to partners, and is more easily usable, said Paul Turner, CMO of Cloudian Inc., a San Francisco-based provider of object storage products and services.
Tran notes that oil and gas companies are still trying to figure out what to do with a lot of the data it collects. Having tools that will allow them to maximize the value of data already collected is definitely key. Oil and gas companies also want technology solutions they can quickly deploy in the field without having to make significant infrastructure investments.
"Not having to invest heavily in infrastructure gave us at Chevron the ability to focus on integrated workflow," Chevron's Tran commented.
Start-up companies looking to sell IoT solutions to the oil and gas sector should also adhere to standards, Cloudian's Turner said. Value is derived not only from the data collected and aggregated, but data being in a well-known format, Turner added. A service model that features one data repository that can be used by many companies is needed.
IoT technology companies also need to realize that they won't build all the sensors out there, Turner stated. For this reason, standards to guide how devices are structured and a common language that can be understood are critical for IoT companies looking to sell their technology to oil and gas.
A world without standards would make it substantially more expensive for companies such as Chevron to operate global assets, Tran said. But too many standards make it difficult for people to innovate, Tran stated.
Jana Schey, chief operating officer of open standards consortium Energistics, disagreed, pointing out that a lot of the things standardized, such as data transfer standards, are things that don't make a company money. Standardization allows companies to focus on areas where they can make money, not data storage or protocol. Unlike operators who love standards, vendors go along with standards because they have no choice. But Schey said standards do make it easier for vendors to interact with their customers and other vendors.
Standards also will drive costs down and give companies such as Shell more suppliers it can choose from, Stjernfeldt said.
"Without standards, there is no innovation," Stjernfeldt commented, adding that the price of error is too high. But he believes that the industry's well-defined boundaries can allow start-ups to design technology that can deliver much more value.
Generated by readers, the comments included herein do not reflect the views and opinions of Rigzone. All comments are subject to editorial review. Off-topic, inappropriate or insulting comments will be removed.