APPEA Says Great Australian Bight Exploration Vital for Jobs, Investments
|
Thursday, September 15, 2016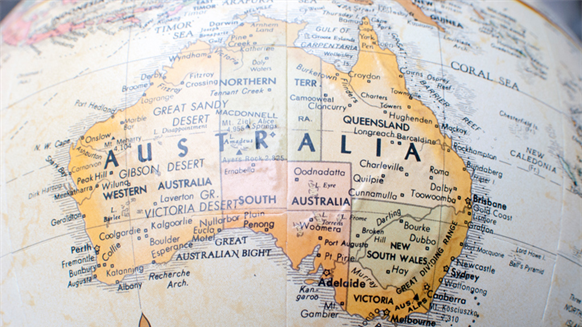 The Australian Petroleum Production and Exploration Association (APPEA) warns that banning exploration in the Great Australian Bight will have adverse impact on jobs and investments.
The Australian Petroleum Production and Exploration Association (APPEA) warned Thursday that a ban on oil and gas exploration in the Great Australian Bight could potentially increase Australia's reliance on oil imports and deprive South Australia of much-needed new investment and jobs while delivering no environmental benefit.
APPEA Director South Australia Matthew Doman said legislation introduced in the State's Senate by the Greens was unnecessary and economically damaging as any exploration in the Great Australian Bight would only proceed under the highest environmental standards and only after intense scrutiny by the National Offshore Petroleum Safety and Environmental Management Authority (NOPSEMA).
"NOPSEMA does not allow any petroleum activities to proceed without the highest standards of environment and safety legislation, and appropriate community consultation ... The legislation proposed by the Greens would undermine NOPSEMA's independence and integrity and the regulatory certainty that is necessary to attract new investment in offshore exploration," Doman explained.
With Australia already dependent on imports for most of its oil needs, the country will soon be relying on imports for all of its transport fuels unless new discoveries are made.
APPEA's Doman said "companies that are prepared to invest hundreds of millions of dollars in exploration activity should be allowed to get on with the job ... With proper regulatory oversight, there's no reason why South Australia cannot have a safe, sustainable offshore petroleum industry, just Victoria and Western Australia have had for several decades."
The Australian industry association also highlighted the impact that exploration activity in the Great Australian Bight could have on employment in South Australia.
"The potential benefits in terms of jobs, investment and revenues to government could be significant," Doman added.
BP is seeking NOPSEMA's approval to carry out its Great Australian Bight exploration drilling program at a cost estimated earlier at around $760 million (AUD 1 billion).
NOPSEMA said Friday that it has advised BP Developments Australia Pty Ltd. that it will take additional time to assess the company's environment plan for drilling the Stromlo-1 and Whinham-1 exploration wells in the Great Australian Bight, with a decision expected by Sept. 29.
Earlier on Wednesday, South Australian Greens Senator Sarah Hanson-Young said in a press release that legislation was needed to protect the Great Australian Bight marine park from companies wanting to drill for oil and gas.
Generated by readers, the comments included herein do not reflect the views and opinions of Rigzone. All comments are subject to editorial review. Off-topic, inappropriate or insulting comments will be removed.
RELATED COMPANIES
Company: BP plc
more info
Company: Australian Petroleum Production & Exploration Association (APPEA)
more info
Company: National Offshore Petroleum Safety and Environmental Management Authority
more info