Airswift, PCSI Align to Reduce Risks Surrounding Canadian Contractors
by Valerie Jones
|
Rigzone Staff
|
Thursday, September 15, 2016
Global workforce solutions provider Airswift and Professional Contractor Solutions Incorporated (PCSI) have teamed up to change the way contracting is done in Canada.
Recent court rulings in Canada have continued a trend in which independent contractors are deemed as dependent contractors, therefore increasing liabilities and financial risks for companies who rely on contractors.
"Several recent Canadian court decisions have entitled contractors the same benefits offered to full-time employees – namely severance upon termination – which has had costly outcomes for companies," Sam Cross, VP North America, Airswift, told Rigzone.
Sam Cross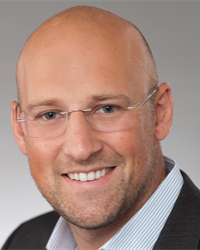 VP North America, Airswift
He cited the most recent court ruling in Ontario in which the Ontario Supreme Court upheld a lower court decision to award severance pay to an independent contractor that was deemed to be a dependent contractor. The worker's contract was set aside and he was awarded above maximum on severance for his circumstances.
With the large number of independent contractors in Canada – the majority of the nearly 3 million self-employed workers in Canada, according to Cross – the court rulings have "created a worker that lies between an employee and an independent contractor as well as much confusion about what they are entitled to, what they owe in taxes and how they should be compensated when work is terminated."
Additionally, if independent contractors are assessed by the Canadian Revenue Agency as a Personal Service Business (PSB), it could mean a retroactive punitive tax rate and loss of small business tax advantages. In these cases, a PSB is considered an "incorporated employee" and despite the incorporation the contractor is working under, they would otherwise be seen as an employee.
"The current fear is that with the employment courts opening the door wide on reclassifying the contractor as dependent, who will hold the tax liability that the contractor faces in this circumstance?" Cross said. "We do not believe that the end employer wants to find out the hard way, especially as they face the severance liability in reality today."
The Airswift and PCSI alliance was created to influence and change the way contracting is handled in Canada based on solid case laws and precedence rather than on perception and guessing, said Cross.
PCSI's model was vetted over a period 18 months and confirmed by tax and legal experts as being compliant with the latest tax rules to significantly reduce financial risks, Tracy Clark, PCSI's VP of Operations, said in a release.
By teaming with Airswift, PCSI can deliver its solution to a much broader population in Canada.
"We can help avoid the messy issues by setting the contractor and company relationship on the right path from the very beginning," Cross said. The model "helps alleviate the tax, severance and legal exposure for both the companies we work with and the contractors they use. We're reducing the tax risk of contractors being deemed to be 'dependent' on a company, and in turn, distancing the company from potential severance, tax and legal obligations."
Generated by readers, the comments included herein do not reflect the views and opinions of Rigzone. All comments are subject to editorial review. Off-topic, inappropriate or insulting comments will be removed.