Deloitte: End-to-End Automation Real Value of IIoT Technology
by Karen Boman
|
Rigzone Staff
|
Thursday, September 15, 2016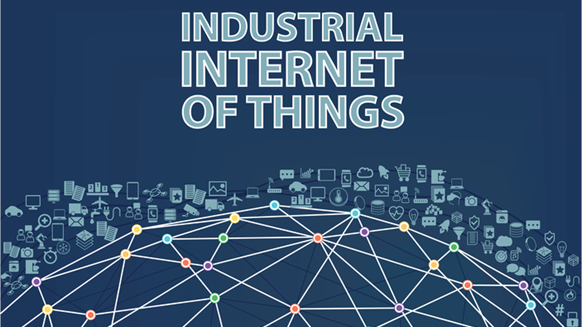 Deloitte sees potential for Industrial Internet of Things technology to transform the oil and gas industry beyond equipment failure monitoring.
Industrial Internet of Things (IIoT) technologies such as machine learning and drones are now available, but the real value lies in linking these technologies together to allow for end-to-end automation, a Deloitte executive told attendees at the Internet of Things Oil and Gas Conference 2016 Wednesday in Houston.
The self-awareness that IIoT technology offers goes beyond predicting equipment failure, said Greg Mitchell, project director with Deloitte Consulting LLP. Mitchell said that cognitive and machine learning can handle the multiple variables of an oil and gas operation better than a human being can, such as materials available and weather. Being aware of all of the conditions at an oil and gas operations site is the first step in fully leveraging IIoT technology, Mitchell said, adding that Deloitte is starting to see traditional dashboarding shift to more dynamic and realistic systems that show more than just numbers.
IIoT technology can allow an operator to check equipment status and see if anything needs to be ordered, Mitchell stated. If that equipment is from a preferred supplier, is within a certain dollar amount and can be delivered within a reasonable time, there's no need for people to disrupt operations. No human worker would need to interface except in the case of a part needing to be ordered from a non-preferred vendor, Mitchell added. IIoT technology could also be used to schedule worker shifts and downtime.
The growing use of drones is another example of an IIoT technology that can remove workers from possibly dangerous situations, such as inspections. Oil and gas companies also are starting to integrate augmented and virtual reality technologies into their worker training programs.
Another example of IIoT technology is the fully instrumented vests that people wear to monitor their health while they work, Mitchell stated. Because the workers have the vests on, we can know who the worker is, and what they're working on, Mitchell added.
The real value happens when automation allows a company's front and back offices to be linked.
"You don't just use one company's stuff or their data," said Mitchell.
Standards and commonality of data is needed so that all data can be gathered and lessons learned applied to operations.
Damon Vaccaro, principal with Deloitte Consulting LLP, said Deloitte recommends that companies think big, act small and scale quickly in their adoption of IIoT technology.
"We do recognize that not everything needs an IoT solution," Vaccaro commented. "We recommend looking at where the value is coming from, and for assets and decisions, there's no value in actually merging the operational technology and informational technology data together. That's an acceptable decision to leave some things out when you're scaling."
Vaccaro said the Deloitte also realizes that companies have to think about their ecosystem and talent when scaling up an IIoT solution after the proof of concept phase. Deloitte believes that certain specialists may be needed in order for companies to achieve value from information. Security policies and privacy policies also need to be acceptable and able to react when operations scale up.
Deloitte believes that machine learning and cognitive computing will be an addition to an overall business process, not completely replacing humans, said Vaccaro. Controls and business rules will need to be in place as a process shifts from being more manually executed to one with less human involvement.
Generated by readers, the comments included herein do not reflect the views and opinions of Rigzone. All comments are subject to editorial review. Off-topic, inappropriate or insulting comments will be removed.
MORE FROM THIS AUTHOR
Karen Boman
Senior Editor | Rigzone