BLOG: What Happens to Oil, Gas If GOP Loses Congress?
|
Wednesday, September 14, 2016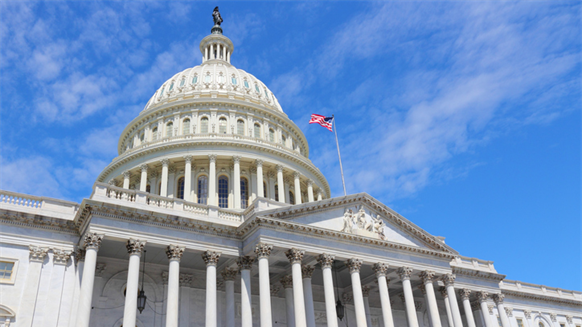 Down-ballot voting in US presidential election between Hillary Clinton and Donald Trump could impact Congress' action on energy policy.
It's not just the Hillary Clinton and Donald Trump match-up that the oil and gas industry needs to watch. Both poll at historically low likability ratings and that could send tremors to down ballot races, a political expert tells me.
Deon Daugherty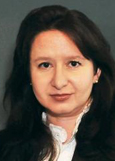 Senior Editor, Rigzone
Especially in the Senate, where Republicans currently hold a slim majority, the Democrats could upset the GOP majority, said Mark Jones, the James A. Baker III Institute for Public Policy fellow at Rice University in Houston.
"What I'm more interested in than whether Trump wins or is going to lose, (is) are the Republicans able to retain their majority in the Senate. And, if they do lose the majority, do they lose is it just by one seat or no seat but a 50-50 split, that would allow them to retake it pretty easily in 2018," he said.
The Senate is currently composed of 54 Republicans, 43 Democrats and two Independents. Pollsters question and political operatives worry whether voters will link the top of the ticket with their local races. If traditional voters from one party abandon the ticket, that would mean a lower score for the party in House and Senate races.
With a Trump victory, you could speculate that those voters will also prefer the Senate remain in Republican hands. But if not, the vice president settles a tie in that chamber, and Gov. Mike Pence, R-Indiana, would be sitting in that chair. While not providing much of an energy policy, he has said he might tap Continental Resources CEO Harold Hamm as energy secretary. So that's some guidance on his plans.
"I would guess that if Trump doesn't drag them down, the Republicans (in the Senate) have a chance to maybe be at 51, 50 or 49, and if it's 51 with a Republican majority," Jones said.
But, if the Senate splits party loyalty 50-50 and Clinton wins, that means her running mate, Sen. Tim Kaine, D-Virginia, would settle a tie.
"Particularly if you're thinking about energy regulations, and you assume a Clinton victory, the key is the Senate and the House," Jones explained.
Clinton, already the bane of the coal industry, is a big supporter of renewables, indicating she wants to invest more in solar power. Although she has said she would leave hydraulic fracturing regulation to the locals, her renewables position isn't great news for the rest of the fossil fuel industry.
As for the U.S. House, that chamber is likely to stay in Republican hands, and they would be able to vote as a block against Democrats' oil and gas policy reforms, Jones said. With 34 open seats, the Republicans – which currently number 247 of the total 435 members – are expected to pick up another four or five seats. So if the Democrats had the White House and the Senate, the House could still hold up any onerous energy reform.
Not to worry, though, because our expert Jones says, "It would take a virtual implosion of the Republican Party to lose their majority."
But especially in this election year, stranger things have happened.
Generated by readers, the comments included herein do not reflect the views and opinions of Rigzone. All comments are subject to editorial review. Off-topic, inappropriate or insulting comments will be removed.