IEA: Upstream Collapse Dragged Down Overall Energy Spend in 2015
|
Tuesday, September 13, 2016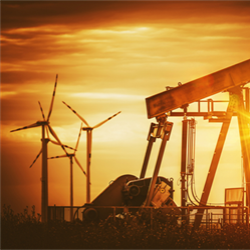 The IEA's first detailed report on global energy investment shows the collapse in upstream oil and gas spending caused total investment across the global energy system to fall eight percent in 2015.
The collapse in spending on upstream oil and gas projects during 2015 was so big that it caused total investment across the entire global energy system to fall by eight percent last year, according to the International Energy Agency. In its first-ever detailed analysis of global energy investment, the IEA said that the fall in upstream investment outweighed continued robust investment in renewables, electricity networks and energy efficiency.
Total investment in the energy sector during 2015 amounted to $1.8 trillion, compared to $2 trillion in 2014 according to the IEA's World Energy Investment 2016 report. Investment in the United States' energy supply declined by nearly $75 billion to approximately $280 billion in 2015, representing half of the total decline in global energy spending. China, however, was once again the world's largest energy investor last year with energy supply spending of $315 billion due to efforts in building low-carbon generation and electricity networks and the implementation of energy efficiency policies.
Russia and the Middle East proved resilient when it came to spending cuts, thanks to lower production costs and currency movements. As a result, said the IEA, national oil companies accounted for 44 per cent of overall upstream investments – an all-time high.
The IEA said its new report provides a detailed picture of the current investment landscape across fuels, technologies and countries. The organization said the report shows that the energy system is undergoing a broad reorientation toward low-carbon energy and efficiency but investment in key clean energy technologies "needs to be further ramped up" to put the world economy on track for climate stabilization.
Commenting on the report, IEA Executive Director Fatih Birol said:
"We see a broad shift of spending toward cleaner energy, often as a result of government policies. Our report clearly shows that such government measures can work, and are key to a successful energy transition.
"But while some progress has been achieved, investors need clarity and certainty from policy makers. Governments must not only maintain but heighten their commitment to achieve energy security and climate goals."
Following the release of the report, the International Association of Oil & Gas Producers (IOGP) said that the industry will require huge investment in the long-term.
"It is good that the IEA launches an annual publication on energy investment. Energy is crucial to global progress and so is investment in energy. In the oil and gas sector, huge investment will be necessary in the next decades, to explore and produce the new resources needed to meet the energy demand that a growing world population will likely generate," said Gordon Ballard, IOGP's executive director.
"As the new report shows, significant investment is essential to preserve security of energy supply. The IEA itself has estimated that, even if the world manages to keep the temperature increase within 2 degrees celsius, in 2040 oil and gas will each have to cover 22 percent of the world's energy demand," he added.
Generated by readers, the comments included herein do not reflect the views and opinions of Rigzone. All comments are subject to editorial review. Off-topic, inappropriate or insulting comments will be removed.
RELATED COMPANIES
Company: International Energy Agency (IEA)
more info