Permian Panic Driving One-Quarter of Global Oil, Gas M&As
by Karen Boman
|
Rigzone Staff
|
Friday, September 09, 2016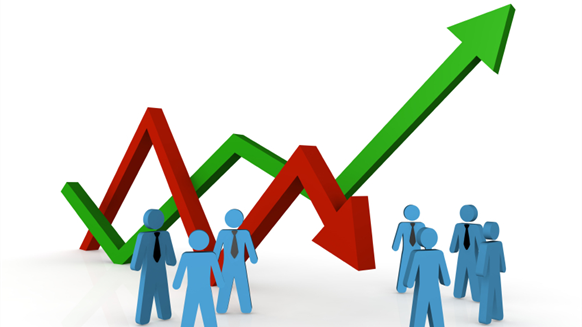 Interest in the Permian Basin heats up as operators look for new tight oil upside in the Lower 48.
Permian Basin merger and acquisition (M&A) deals now make up 25 percent of total M&A oil and gas activity worldwide this year due to the surge of operators seeking acreage in the play.
Interest in Permian Basin tight oil is causing a "Permian Panic" among operators not already in the Permian who believe they need to get in now before the next upswing, said Skip York, vice president of integrated energy with Wood Mackenzie, during a media briefing Thursday in Houston.
Permian M&A activity has been focused on small, bolt-on acquisitions as operators already in the Permian seek to expand their footprint there, York told reporters. But as the upstream oil and gas industry becomes aware of the Permian's potential, M&A activity is now being done by companies seeking to enter the Permian.
A recent example of interest in the Permian is EOG Resources Inc.'s announcement Tuesday that it would buy Yates Petroleum Corp. for $2.5 billion in stock and cash. The acquisition will expand EOG's Permian position and allow the company to grow its production more efficiently and with less capital. Other companies that have recently expanded their Permian Basin footprints through acquisitions include SM Energy Company and Concho Resources Inc.
"When people reference the return of tight oil, they're talking about the Permian Basin," said York, adding that the Permian Basin is the key play on how responsive tight oil is to the global market.
York said three things are attracting producers to the Permian:
it's the newest of U.S. tight oil plays and has the most upside potential
it's benefiting from the lessons learned from technologies and techniques applied in the Bakken and Eagle Ford
its resource size – it's vast and deep and has multiple layers
While the Permian is benefiting from lessons learned in the Bakken and Eagle Ford, the Permian's multi-lateral stacks means a different development strategy is needed, York stated. Wood Mackenzie does expect to see more upside in the Permian as operators start moving into the Delaware Basin and get more comfortable with its geology, said Colin Rice, principal analyst Lower 48 upstream with Wood Mackenzie, during the briefing. The fact that so many operators are in the Permian Basin and talking with each other means that the lessons learned are spreading fast.
Wood Mackenzie is also seeing operators reallocating rigs and financial resources from other plays to the Permian, York stated. Service company costs in the Permian have been lower because of the existence of so much service capacity, but Wood Mackenzie has also seen traditional mom-and-pop- shops in the Midland area struggle in the current downturn. In addition, larger service companies are moving into the area. For these reasons, Wood Mackenzie expects that the Permian may not offer the same service cost advantage it previously had. But companies entering the Permian aren't going after low costs, but the upside potential on the fringes of the play, Rice noted.
Wood Mackenzie anticipates other tight oil plays to grow, but the Permian will be the marquee of the future. In fact, if a return to production growth doesn't occur in these other plays, the hole that Permian tight oil will have to fill will get bigger. This hole is unsatisfied demand left by declines in conventional U.S. oil production. York explained that any new tight oil production growth will have to meet this demand first. Wood Mackenzie estimates that it will take until mid-2017 for the rate of growth in tight oil to overcome the rate of decline in the rest of the United States.
Some believe that U.S. oil production doesn't need to be higher than 6.5 million barrels per day (MMbpd) at $50/barrel to balance the global demand. However, Wood Mackenzie estimates that about 5 to 7 MMbpd of oil of long-term U.S. tight oil production growth is needed to balance out the global market, York stated. Wood Mackenzie estimates that a crude price of $70/barrel would be needed to return Lower 48 production to more than 7.5 MMbpd by year-end 2018.
However, the global oil market can't survive on U.S. tight oil growth alone, said Ann Louise Hittle, vice president of macro oils at Wood Mackenzie, during the briefing. Between 2015 and 2025, world oil demand is expected to grow from 94 MMbpd to 103 million barrels per day. But cutbacks in upstream spending – which has impacted onshore and offshore exploration and production projects – due to low prices could result in a supply gap just to meet moderate oil demand growth, said Hittle.
The global oil market is undergoing a rebalancing, Hittle noted. During 2015, global oil supply grew 3.2 MMbpd. This growth triggered a collapse in oil prices in early 2016. Despite production increases by OPEC-member countries, this production growth will not be enough to keep up with global oil demand. Because of what's going on with non-OPEC oil, including U.S. tight oil, Wood Mackenzie anticipates no growth in supply for 2016 and 2017, Hittle stated. In fact, Wood Mackenzie estimates that total oil demand will be higher than supply in this year's fourth quarter.
Global oil supply has vacillated between slight builds and draws. For September, Wood Mackenzie expects global supply to end with a slight draw, Hittle stated.
"This is one reason why Wood Mackenzie contends that prices have an underlying floor to them and will be supported as the market enters the fourth quarter, regardless of an OPEC production freeze," Hittle commented.
China will be one source of that oil demand. Despite a slowdown in industrial activity and GDP growth, oil demand is still growing. Hittle attributed this growth to China's middle class buying more cars and driving up demand for gasoline, Hittle explained. Demand for consumer products and for jet fuel also have kept Chinese oil demand growing.
Generated by readers, the comments included herein do not reflect the views and opinions of Rigzone. All comments are subject to editorial review. Off-topic, inappropriate or insulting comments will be removed.
RELATED COMPANIES