Analyst: Northeast NGL Supply/Demand at 'Crossroads'
|
Friday, September 09, 2016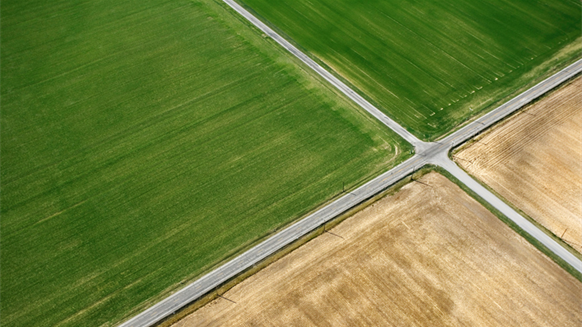 Proposed Appalachian Storage Hub might incentivize region's ethane recovery, petrochemicals investment, says S&P Global Platts analyst.
Earlier this week, Rigzone presented an article featuring the perspectives of two prominent supporters of developing a $10 billion natural gas liquids (NGL) storage and distribution system in West Virginia, Ohio, Pennsylvania or Kentucky. The proposed Appalachian Storage Hub project would provide a regional home for ethane and possibly other NGL produced in the Marcellus, Utica and Rogersville shale plays and support growth in petrochemicals manufacturing – and job creation – in the four-state area, the hub advocates said.
The project would also pose "an interesting question for NGL markets," says one informed observer.
"While there is little demand for the storage hub currently, it could incentivize petrochemicals firms to site projects in the region, depending further on continued supply from wet gas production in the area," said Andrew Neal, NGL analyst with Platts Analytics, the forecasting and analytics unit of S&P Global Platts. "Ultimately, this hub may induce demand by providing and subsidizing the infrastructure required to make other segments of the industry economically feasible, not unlike highways or railroads or powerlines or other infrastructure."
For more of Neal's insights on the NGL and petrochemicals dynamics at play in Appalachia and points northeast – collectively called the "Northeast" for the purposes of this article – read on.
Rigzone: How great is the need for a project such as the Appalachian Storage Hub, which proponents admit would likely require a public-private partnership to become a reality given the $10 billion price tag? Is the private sector doing – or has it done – anything independently that might diminish the need for such a massive endeavor?
Neal: NGL supply/demand dynamics in the Northeast are at something of a crossroads now that Shell has announced their decision to move forward on their steam cracker in Pennsylvania. On the one hand, it provides a demand source in the region which will increase rates of ethane recovery (although not until into the 2020s) and, we think, may push other projects across the line to compete with Shell in the region. Having said that, Shell's project comes with ethane volumes under contract which may be in excess of their actual demand at the plant, in which case they may continue to reject some amount of ethane over their needs. By our estimates there would still be another cracker's worth of ethane rejected in the Northeast after Shell's plant comes online.
The largest storage project in the region so far is Mountaineer NGL Storage which recently concluded an open season for 2 million barrels (bbl) of NGL storage. They have stated that the interest in that storage volume is split roughly two-thirds for refiners and one-third for wholesalers. The first 500,000 bbl of storage would enter service in 2018. They also noted that much of the storage interest was for LPG and natural gasoline, not ethane or olefins, as described in most of the Appalachian Storage Hub materials.
From an industry perspective, projects to move ethane out of the Northeast to the U.S. Gulf Coast (USGC) have faced stiff opposition. Williams' proposed Bluegrass pipeline has been suspended after facing intense local opposition in Kentucky and Kinder Morgan's UMTP plan has not moved out of open season after several years polling market interest. The expense and term commitments associated with these projects are unfavorable to Northeast producers in light of ethane prices at Mont Belvieu trading around parity with natural gas. Sunoco Logistics is currently in a legal fight to claim eminent domain to expand the right-of-way to build its Mariner East 2 project to increase ethane and propane volumes for export at their Marcus Hook terminal near Philadelphia.
Currently, most of the heavier NGLs – propane, butanes, natural gasoline—are being moved out of the region by rail to other markets, reducing the netback to producers. Due to lack of storage, excess propane is moved out of the region in summer but are moved in from the Gulf Coast in winter to meet heating demand. Additional storage capacity for propane would support the withdrawal in winter, limiting the need to move propane up from the USGC and allow Northeast producers to more directly capture their local market. Also, sufficient propane storage will limit the price shocks in Northeast residential propane prices that we currently see during winter.
Rigzone: What sort of impact might such a project have on USGC petrochemical manufacturers, who now receive ethane deliveries via the Appalachia-to-Texas Express (ATEX) pipeline?
Neal: At this point the ATEX pipeline is running at or near its capacity of 125,000b/d, according to statements from Enterprise. They have announced an expansion to increase that capacity up to 165,000 b/d, and the pipe can ultimately be expanded up to 265,000 b/d. In light of the Shell project and other potential projects in the Northeast, we do not see producers committing to a full expansion of ATEX. Based on our current NGL production forecast, we see much of the new Gulf Coast ethane demand being met by a combination of increased production in Texas, feedstock switching at legacy steam crackers which can handle propane or other feeds, and a rising ethane price incentivizing greater recovery out of the Rockies. Contracted volumes on ATEX are based on producer commitments, so there may not be incentive to take on the financial risk of a ten-year contract to move ethane to the Gulf Coast. Much of the volume already moving on ATEX is under long-term contracts so they are not likely threatened by storage projects or demand in the region.
Rigzone: Would you like to add any comments about the hub project and the Northeast NGL situation?
Neal: For a storage hub to support market activities there needs to be liquidity on both sides of the market – that is, numerous supply sources and demand outlets to draw down that supply. The Northeast region does not have any capacity to take NGLs or olefins in from other regions at this point. Supply would be entirely dependent on local production in the Marcellus and Utica shales and therefore heavily dependent on the dynamics of the natural gas market.
On the demand side, regional demand for ethane is limited. The USGC is home to 33 of 36 steam cracker facilities currently operating in the United States. Of the other three, only one has direct access to ethane from the Northeast (via ATEX) and it consumes only a small amount of ethane. Of the two plants in the Northeast with the most advanced plans – Shell and PTT/Marubeni – both sites are planned to include downstream units to consume the ethylene produced by the crackers and produce polyethylene. There is little indication from either party that they would have marketable excess volumes of ethylene and/or propylene to support a local market. Simply put, there isn't enough demand, or indication of enough future demand, to produce the sort of market liquidity to support extensive infrastructure. Of the existing takeaway projects – ATEX, Mariner East, Mariner West – the capacity is largely subscribed to long-term shippers.
New PTTGC Americas, Shell and Braskem investments could dramatically increase opportunities to keep NGL produced in Appalachia shale plays in the region. SOURCES: S&P Global Platts; Marathon Petroleum, Dow Chemical, PTTGC America, Shell, Braskem websites;
Parkersburg News and Sentinel
;
Charleston Gazette-Mail
.
Generated by readers, the comments included herein do not reflect the views and opinions of Rigzone. All comments are subject to editorial review. Off-topic, inappropriate or insulting comments will be removed.