Asia Oil, Gas Layoffs Mount as Industry Recovery Stays Elusive
by Chee Yew Cheang
|
Rigzone Staff
|
Thursday, September 08, 2016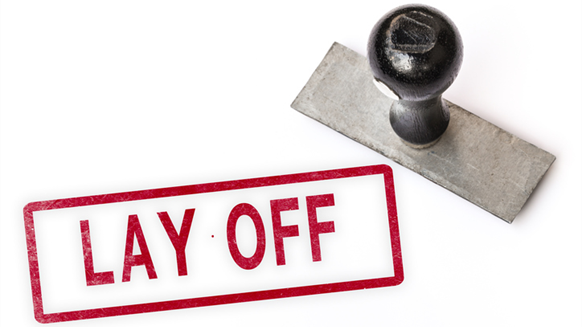 The industry downturn continues to weigh on Asian oil and gas workers as redundancies continue to rise with no recovery in sight.
Sembcorp Marine would reallocate headcounts from the drilling segment to the non-drilling segments to support its large projects, where production activities remain high, he added. Wong also revealed that the firm would continue to allow natural attrition and removal of less efficient subcontractors to help optimize Sembcorp Marine's workforce needs.
The downturn also adversely impacted offshore services provider. Singapore-based offshore construction and support services provider Swiber Holdings Ltd. was reported to be planning to retrench part of its 2,700 staff worldwide in August, just before being placed under interim judicial management after plunging into severe financial difficulties.
According to BT's July 20 report, Swiber had claimed that 80 of its staff will be laid off in a retrenchment exercise at its Singapore headquarters as part of an ongoing cost-restructuring measures planned to commence in mid-August. But industry sources said the number to be laid off in the next 1 to 3 months was closer to 30 percent (or about 300) of Swiber's local staff.
BT added that most of the affected Swiber staff are believed to be involved in onshore project management and engineering – the core group engaged in the execution of the company's engineering, procurement, installation and construction (EPIC) contracts. Despite the layoffs, Swiber had indicated that it has sufficient resources to execute current and new projects in a timely, cost efficient manner.
Malaysia Marine and Heavy Engineering Holdings Berhad (MHB), like neighboring yards in Singapore, also cut its workforce in the downturn. According to MHB's 2015 Annual Report, its staff size shrank just over 18 percent to 3,112 as of Dec. 31, 2015, compared to 3,800 in May 2015.
Going Forward
Market sources said manpower demand hinges on the industry pulling itself out of the current doldrums in the global oil markets. Higher oil prices are required and more importantly hold at those levels for investment confidence to return.
"It's not a pretty picture. A lot of deepwater and inaccessible offshore fields are not going to be developed [at current prices]. You need $60 or more for such projects to be economical," Hays' Wilkshire said, adding that "field developments are not looking rosy now [although they may] pick up in 12 to 18 months' time."
Meanwhile, offshore services companies like Singapore-based Ezra Holdings Ltd. – whose revenues have been similarly hit by the downturn – is looking ahead to the market recovery. The firm is aware that it needs to have staff with the appropriate skills when business picks up.
"In market down-cycles, our retention strategy has involved matching key competencies to available opportunities, whether they are cross-border or cross-functional, based on medium-term business needs and increased support on commercial work such as securing tenders and business development. In the normal course of business, internal employee transfers are also considered based on individual areas of competence and interest," the Ezra spokesperson said.
1
2
View Full Article
Generated by readers, the comments included herein do not reflect the views and opinions of Rigzone. All comments are subject to editorial review. Off-topic, inappropriate or insulting comments will be removed.
MORE FROM THIS AUTHOR
Chee Yew Cheang
APAC Editor | Rigzone