As Oil Giants Dally Over Glut, Asia Gets To Work On Output Cuts
by Bloomberg
|
Tuesday, September 06, 2016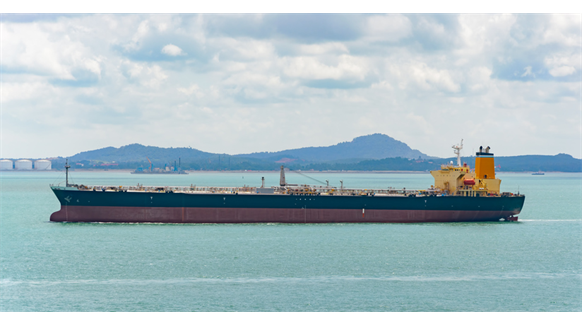 As the world's biggest crude producers stop short of taking action to address the global oversupply, output cuts by their largest customers are helping to mop up the glut.
(Bloomberg) -- As the world's biggest crude producers stop short of taking action to address the global oversupply, output cuts by their largest customers are helping to mop up the glut.
While Asia buys more oil than any other region, it also accounts for about 8 percent of supply and has been cutting back as crude's collapse prompts a wave of spending reductions from China to Malaysia. Shrinking domestic production will mean a greater need for imports that may help support global oil prices.
With the market typically looking to Asian demand as a catalyst for crude's recovery, the traders, producers and refiners meeting in Singapore this week for the industry's annual Asia gathering are paying greater attention to how much the region's pumping out of the ground. China, the world's second-largest consumer of oil as well as the fifth-biggest producer, is expected to reduce supply more than 6 percent this year.
"Structurally, this is a really interesting time to be doing business in the Far East," Chin Hwee Tan, the Singapore-based head of Asia-Pacific oil trading at Trafigura Group Pte., said in an interview. "We are handling increased volumes at a time when Asian crude production has fallen."
Asia's output peaked last year at 7.5 million barrels a day, according to data from the International Energy Agency that excludes OPEC member Indonesia. It has dropped since then as companies, particularly state-owned Chinese giants, reduced spending.
Asia's top five producers -- China, India, Malaysia, Indonesia and Vietnam -- will cut output by 255,000 barrels a day this year and a further 309,000 barrels a day in 2017, according to Energy Aspects, a London-based researcher.
'Massive Overhang'
While production is declining, the market still remains oversupplied. There is a "massive overhang" of crude and fuel inventories, according to the IEA. Citigroup Inc. last month cut its price forecasts for Brent crude over the rest of the year because of weak refining margins and stronger-than-expected supply.
As record stockpiles cap oil's recovery much beyond $50 a barrel, speculation has mounted that the world's biggest producers will take some sort of coordinated action, such as an output freeze, to re-balance the market. While Saudi Arabia and Russia, the world's biggest suppliers, pledged this week to cooperate, they failed to announce any specific measures to bolster prices. Brent fell 0.8 percent in London on Tuesday to $47.26 a barrel.
Saudi Arabia led the 2014 decision by the Organization of Petroleum Exporting Countries to maintain output in the face of a rising glut in the hope that the collapse in prices would force higher-cost producers to shut down. That's what's happening now in Asia.
High-Cost Fields
"The decline in oil prices has had a severe impact on China's oil industry" Neil Beveridge, a Hong Kong-based analyst at Sanford C. Bernstein, wrote in a report this month. "No other large oil producing country is experiencing this level of production decline."
PetroChina Co. cut its 2016 domestic crude output target to 103 million metric tons, a drop of about 6 percent from the previous year, as some high-cost fields were shut. Production from China Chemical & Petroleum Corp., known as Sinopec, is on track to shrink by a similar amount, company forecasts show.
The decline is increasing the nation's appetite for cheaper, foreign oil. China's crude imports surged to a record this year and the share of overseas supply in the country's mix has risen as high as 66 percent.
"Chinese oil majors are no longer under orders to increase domestic production, as they were doing so at a loss," said Adam Ritchie, executive general manager for supply at Caltex Australia Ltd. "China's change to let economics decide between imports and domestic production is a big change."
Malaysia, Indonesia
Producers in other parts of Asia are also shutting their oldest fields. Indonesia has reduced drilling, hurting supply of Minas and Duri crude. The slide in Malaysia's Tapis output, which was arrested earlier this decade by investments in so-called enhanced oil recovery, has resumed, according to Energy Aspects.
1
2
View Full Article
Generated by readers, the comments included herein do not reflect the views and opinions of Rigzone. All comments are subject to editorial review. Off-topic, inappropriate or insulting comments will be removed.