Bucking Oilfield Tradition, Clinton Bumps Trump in Oil, Gas Cash
|
Tuesday, September 06, 2016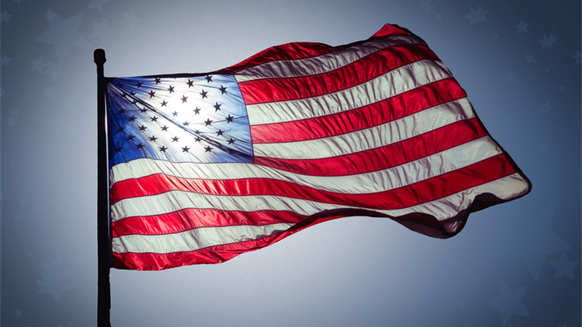 In unconventional US presidential contest, Democrat Clinton hauls in 30% more money from oil and gas than Republican candidate Trump.
Contrary to previous elections in which the oil and gas industry has clearly backed the Republican nominee for president of the United States, in this year's contest, fossil-fueled cash is making its way more often into the Democrat's campaign war chest.
But then, little about this election is typical.
In a match-up that pits a longtime Democrat, former Secretary of State Hillary Clinton, against a newcomer to the GOP, Manhattan businessman Donald Trump, the contest features two candidates with historically low favorability ratings. Couple that with mud-slinging not seen at such proportions in a couple of centuries. In the 1828 contest, Democrat General Andrew Jackson's mother was accused of being a prostitute, his wife a bigamist and Jackson himself, a murderer. His opponent, in turn, Republican John Quincy Adams, fielded claims of pimping American women to the Russians and having a government-funded pool table in the White House for gambling.
And so perhaps it's time for a Clinton-Trump battle to confuse American political sensibilities. One of the key variables of an election is money. It's also a crucial indicator of who is supporting whom.
As such, oil and gas industry groups can generally be counted in the Republicans' corner. The lion's share of their financial donations go toward Republicans: this year, that's 96.4 percent compared to the 3.6 percent for Democrats, according to information from the Center for Responsive Politics.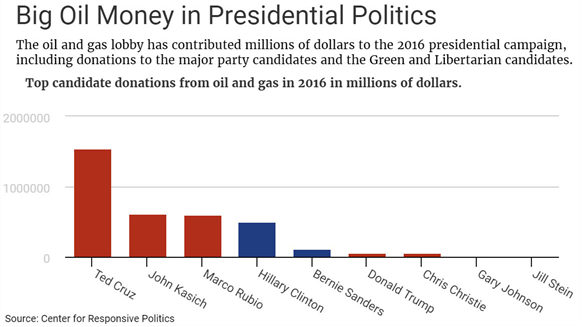 But when it comes down to Clinton and Trump – based on numbers from the Federal Election Commission through Aug. 22 in the 2016 election cycle – oil and gas donated more money to Clinton. The lobby groups have given Clinton $550,971 – about 36 percent more than the $153,924 worth of donations to Trump.
As Mark Jones, the James A. Baker III Institute for Public Policy fellow at Rice University in Houston, explains, one of the ways in which Trump's campaign is unorthodox is that the candidate isn't actively seeking donations.
1
2
View Full Article
Generated by readers, the comments included herein do not reflect the views and opinions of Rigzone. All comments are subject to editorial review. Off-topic, inappropriate or insulting comments will be removed.