The $10 Billion Petchem Growth Engine for Appalachia
|
Tuesday, September 06, 2016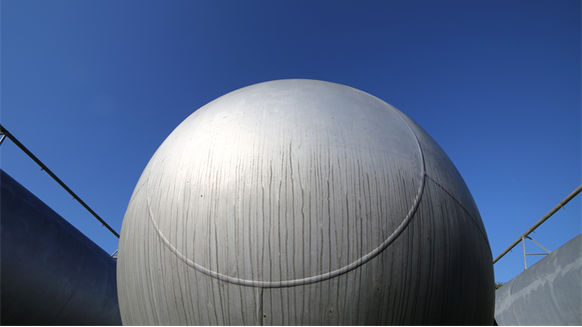 Advocates of proposed Appalachian Storage Hub say project would rev up region's manufacturing, employment.
A private-public partnership comprising state and federal governments and private entities such as natural gas and chemical companies would ensure that "all – or most – concerned parties have real skin in the game, collaboration is maximized and the risk and high cost are spread among major players," he pointed out. "Of course, that also means the chance for success is greatly enhanced and any rewards are also shared among collaborators and key stakeholders."
"This likely should be a public-private partnership," added Hedrick. "The benefit of the effort, of the success, will be shared by the public and private sectors. Therefore, the upfront effort and contributions should come from all directions as well."
Although he expressed optimism that support for the hub will grow, DiGregorio acknowledged that much work remains to be done before a site for the hub can be chosen and ground can be broken. "We need to lay the groundwork, showing the importance of the hub, and bring the right public and private partners around the table to work together," he said. He explained that getting prospective stakeholders onboard will demand a detailed review of the project's anticipated impact to the region from a number of angles: capital outlays, tax revenues, job creation, educational enhancement, reduced risk to U.S. manufacturing and other societal benefits.
"I'm honestly not sure how long it will take," DiGregorio said, "but I do know that things are progressing."
Hedrick contends that construction on the hub could begin well before the end of this decade. "It realistically could be started in the next couple of years," he said. "Once it is initiated physically, it will likely require two to four years to complete, depending upon the final complexity of the infrastructure to be built."
Despite the obstacles that remain, both men see the proposed Appalachian Storage Hub as a rare chance to diversify the region's energy and manufacturing sectors on a dramatic scale. "The idea is a natural extension of the development of the NGL from the various shale gas plays of the region," said Hedrick. "In determining how best to develop this resource, it only makes sense that we need adequate infrastructure to facilitate this historic success."
"This is a generational opportunity that requires vision, leadership, collaboration and a will to get it done," concluded DiGregorio.
1
2
View Full Article
Generated by readers, the comments included herein do not reflect the views and opinions of Rigzone. All comments are subject to editorial review. Off-topic, inappropriate or insulting comments will be removed.