Woodside Buys 50% of BHP Billiton's Scarborough Assets Off WA for $400M
|
Sunday, September 04, 2016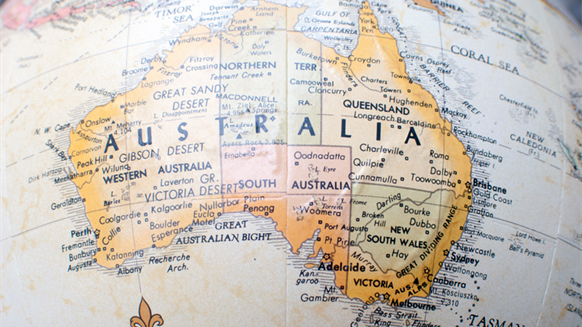 Woodside Petroleum inks agreements to acquire half of BHP Billiton's Scarborough area assets in the Carnarvon Basin, off Western Australia for $400 million.
Woodside Petroleum Ltd. inked binding Sale and Purchase Agreements to acquire half of BHP Billiton's Scarborough area assets in the Carnarvon Basin, located offshore Western Australia for $400 million, the firm said Monday.
Under the agreements, Woodside will acquire 25 percent interest in WA-1-R and 50 percent stake in WA-62-R, which comprise the Scarborough gas field. The company will also acquire a 50 percent interest in WA-61-R and WA-63-R which contain the Jupiter and Thebe gas fields. Woodside will operate WA-61-R, WA-62-R and WA-63-R, while ExxonMobil is the operator of WA-1-R.
When the transaction is completed, Wodside will pay BHP Billiton $250 million and a contingent payment of $150 million is due upon a positive final investment decision to develop the Scarborough field. The Scarborough area assets -- include the Scarborough, Thebe and Jupiter fields -- are estimated to contain gross 2C gas resources of 8.7 trillion cubic feet (Tcf), with Woodside's net share at around 2.6 Tcf.
Woodside CEO Peter Coleman said the addition of Carnarvon Basin volumes to its Australian portfolio would complement the firm's growth strategy and leverage its deepwater and liquefied natural gas (LNG) capabilities.
"We look forward to working with ExxonMobil and BHP Billiton following completion of the transaction to progress commercialization of these world-class resources," he said.
BHP Billiton President Operations, Petroleum, Steve Pastor said Monday in a separate press release that "BHP Billiton considers the proposed sale to Woodside to be a positive outcome for all parties. Woodside is a strong partner with substantial LNG experience in Western Australia, and we believe they will contribute positively to the future development of the Scarborough resources."
The effective date of the transaction is July 1. Completion, which is subject to pre-emption rights and customary regulatory approvals, is targeted by end 2016.
Industry sources said the urgency to develop the Scarborough LNG Project has been slowed by the industry downturn that commenced in the second half of 2014 as gas prices tracked the more than 50 percent decline in global crude oil markets.
Generated by readers, the comments included herein do not reflect the views and opinions of Rigzone. All comments are subject to editorial review. Off-topic, inappropriate or insulting comments will be removed.