OPINION: Pipeliners Building Another Kind of Infrastructure
by Matthew V. Veazey
|
Rigzone Staff
|
Monday, September 05, 2016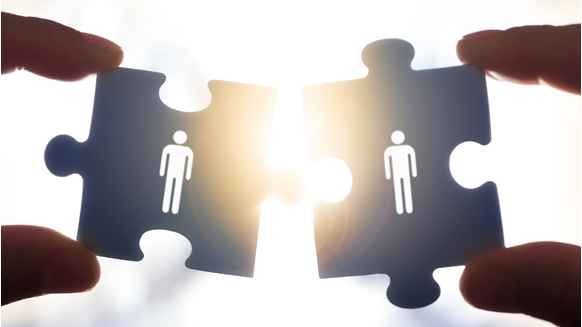 Young pipeliners building bridges to industry veterans and their wealth of knowledge.
Young pipeliners building bridges to industry veterans and their wealth of knowledge.
Although pipeliners design, build, operate and maintain oil and gas pipelines, a growing cadre of U.S. pipeline specialists from the West Coast to the Midwest is engaging in some bridge-building as well.
Young Pipeline Professionals USA (YPP) aspires to be a conduit for transferring "the duty of care for the pipeline industry" from senior-level pipeliners to their peers ages 35 and under, according to the organization's website. Since its formation in early 2015, the organization has grown from a handful of young pipeline engineers to nearly 200 members in 14 states.
According to Eric Lang, a Houston-based engineer with Enbridge Energy Partners who serves as YPP's secretary, YPP is stepping up to the challenge of ensuring that valuable institutional knowledge about various facets of oil and gas pipelines does not leave the industry as Baby Boomers retire. The organization seeks to achieve that end by fostering inter-generational industry networking opportunities, organizing technical and professional training events and site visits and promoting other pathways to preserving time-tested pipeline know-how.
"YPP is building a platform to promote communications between YPP members and senior members of the pipeline industry," Lang told Rigzone. "We are trying to make the needs and wants from both groups known to the other."
YPP's emergence on the pipeline scene comes at an opportune time for the oil and gas community, and it is certainly not the only organization trying to counter a looming talent shortage in a "greying" industry segment. For example, the Distribution Contractors Association (DCA) – a Texas-based organization of utility construction general contractors – is spearheading an initiative charged with finding a solution to a good problem to have: how to find enough people to fill an anticipated abundance of jobs in the construction and energy sectors. DCA's website explains that the "Who Will Do The Work" coalition is studying workforce challenges resulting from an estimated 78-percent increase in gas distribution and pipeline infrastructure spending from 2014 to 2028.
As this article from the The Guardian states, stereotypes about Millennials in the workplace abound. They're criticized for exhibiting a sense of entitlement – for an unwillingness to "pay their dues." They're dismissed as lazy narcissists who disregard the wisdom of those who have worked their way through the ranks. Amid all of the ire directed at Generation Y, it is refreshing to see an organization such as YPP proving the naysayers wrong.
Matthew V. Veazey is Senior Editor of DownstreamToday and can be reached at mveazey@rigzone.com. His Twitter handle is @The_Mattalyst.
Generated by readers, the comments included herein do not reflect the views and opinions of Rigzone. All comments are subject to editorial review. Off-topic, inappropriate or insulting comments will be removed.