OPEC Production Freeze Talks May Thaw Out Ahead of Algiers Meeting
by Deon Daugherty
|
Rigzone Staff
|
Friday, September 02, 2016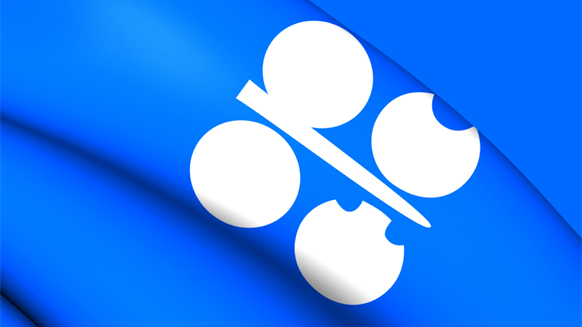 With almost a month to go before an informal meeting, analysts weigh whether OPEC's production freeze meeting in Algiers will be effective where Doha discussion failed.
Ahead of an informal side meeting in Algiers later this month that the Organization of the Petroleum Exporting Countries (OPEC) has hinted might include the discussion of freezing production, other countries are lining up to say they will show up, but they don't think it's necessary.
But still, it's hard to be certain where some nations actually stand.
For example, Russia's energy minister said recently that as long as prices are around $50 per barrel, there's no reason to talk to other oil exporters about freezing output. Still, within hours of that statement, Russian president Vladimir Putin said a freeze would be the right decision. In any event, they are expected to attend the discussion. At least, for now. Just a month ago, Alexander Novak was on the record saying there would be no discussion about coordination between Russia and OPEC on maintaining production levels.
In Iran, where production is steadily climbing to reach pre-sanction levels, leaders have said they will attend the Algiers talk. Saudi Arabia has been ambivalent about a production freeze, but given that the largest producer in OPEC is reaching record levels, a freeze there would do little to reassure commodity markets.
In fact, Mike Coleman, founder of RCMA Asset Management Pte Ltd in Singapore, told Bloomberg a freeze would be a symbolic move rather than a substantive one.
"The production freeze doesn't do anything," he said. "To have a meaningful impact on prices, you need a production cut."
And given that a previous attempt to negotiate a freeze fell apart this summer in Doha, some analysts aren't convinced the chat in Algeria will yield results at all.
"We remain dubious that the upcoming meeting will materialize in any sort of deal," James West, senior managing director and partner at Evercore ISI, said in a recent note to investors. "Nevertheless, 'nothing is impossible' as OPEC Secretary General Mohammed Barkindo put it in his recent comments."
Wests explained there is a growing realization within OPEC that producers must be proactive in regard to production management, but some members of the cartel that would suggest the contrary.
"There is certainly no downplaying the growing desperation within certain countries, namely Venezuela, Nigeria, Libya, and host-country Algeria, regarding crude price improvement as a means of staving off complete geopolitical fallout," he said. "A production plan would accelerate a price recovery, and that is why we reserve a modicum of optimism for the Sept. 26-28 meeting."
Generated by readers, the comments included herein do not reflect the views and opinions of Rigzone. All comments are subject to editorial review. Off-topic, inappropriate or insulting comments will be removed.
RELATED COMPANIES