Petrobras Rises Most in Three Weeks After Cutting Workforce
by Bloomberg
|
Sabrina Valle
|
Friday, September 02, 2016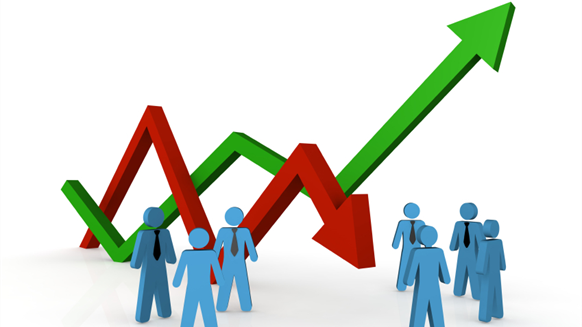 Petrobras rises the most in three weeks after completing a voluntary dismissal program.
(Bloomberg) -- Petrobras rose the most in three weeks after completing a voluntary dismissal program to help reduce debt and adjust operations to lower oil prices.
The dismissal plan ended on Aug. 31 with 11,704 employees signing up, Petrobras said in a statement Friday, adding that the numbers may change. It is in line with the offshore-producer's original plan to save 33 billion reais ($10 billion) through 2020 by shedding 12,000 jobs. The initial severance cost is estimated at 4 billion reais, it said.
Shares rose as much as 4.5 percent, the most since Aug. 11, and were up 3.7 percent at 13.88 reais at 11:32 a.m. local time. The company has slashed investments and kept domestic fuel prices stable amid the oil rout to improve cash flow and cut the largest debt load in the industry. The administration of President Michel Temer has pledged to reduce government interference in the state-run producer and implement policies aimed at lowering costs and increasing competition in the industry.
Petrobras's stock price has doubled in price this year after sinking to the lowest since 1999 in January.
The country's main oil union says the cuts are causing a brain drain at a company that needs experienced staff to extract crude from deep waters of the Atlantic Ocean. In 2013, Petrobras and its subsidiaries had a payroll of about 86,000.
"The company is giving up a work force of 20,000 in only two, three years. You would need more than a decade to restore this kind of knowledge," Jose Maria Rangel, a leader at the FUP oil workers' federation, said in a phone interview from Rio.
Petroleo Brasileiro SA, as it is formally known, said it has implemented management training programs to guarantee the continuity and safety of operations as it cuts staff.
To contact the reporter on this story: Sabrina Valle in Rio de Janeiro at svalle@bloomberg.net To contact the editors responsible for this story: David Marino at dmarino4@bloomberg.net Peter Millard, Walter Brandimarte
Generated by readers, the comments included herein do not reflect the views and opinions of Rigzone. All comments are subject to editorial review. Off-topic, inappropriate or insulting comments will be removed.