Trade War Looms? New Push for Cuts on US Crude Imports
by Deon Daugherty
|
Rigzone Staff
|
Thursday, September 01, 2016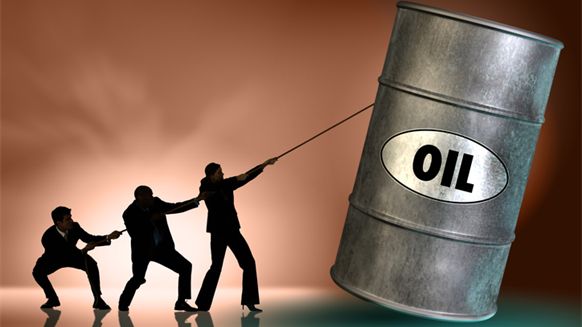 Producers, communities would have to overcome political perceptions of pain at the pump to see implementation of Eisenhower-era crude import restrictions.
With the win for the long-fought effort to open U.S. crude exports at the end of last year, producers are turning their attention to the other side of international trade war: crude imports.
A group of oil and gas exploration and production (E&P) companies, along with academics and community advocates, are planning to petition the new president in 2017 to dramatically cut foreign oil's entrance into the United States.
With the Panhandle Import Restriction Initiative (PIRI), group Chairman Tom Cambridge told Rigzone it's the oil price downturn coupled with prodigious U.S. shale production that renews the need for restrictions. President Dwight D. Eisenhower put restrictions into place with a 1959 executive proclamation, which was overturned by his former vice president, Richard Nixon, 14 years later.
Tom Cambridge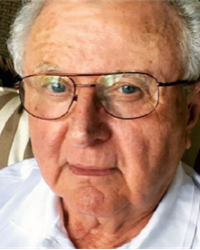 Chairman, Panhandle Import Restriction Initiative (PIRI)
"The price of oil has stymied exploration and production in the United States, and as a producer and (explorer) who goes out and tries to find new supply, it's about to put me and a lot of other people out of business," Cambridge said.
Small, Family E&Ps Struggle
For almost 30 years, Cambridge has owned and served as chairman of the board at Cambridge Production Inc., but he began his career as a geologist at Texaco in the Anadarko basin of northern Texas and western Oklahoma. He is intimately aware of the suffering a downturn brings to the oilfield. As an executive at Parallel Petroleum in Midland, the company struggled during a drop in commodity prices in 1990 that triggered severe layoffs that cut the Parallel workforce from 18 to 4 employees.
"That convinced me to outsource a lot of things and not build up a large staff," he said, adding that with his current company, Cambridge Petroleum, he has opted to outsource much of the legal and technical work so he can maintain a lean staff of four workers.
"I hated to do [layoffs]," he said. "It was a traumatic thing."
Across the Texas-New Mexico border, the Yates family in Artesia, NM, was the first to secure a state lease to explore for oil in the state back in 1923. Today, the family continues to operate as Yates Petroleum, which started up in 1960. John Yates Jr. told Rigzone his company is struggling under the burden of too much oil coming in from foreign countries.
Yates is one of the founders of PIRI, which he said is working to help the oil patch and bring jobs back to the oil patch.
These and other producers are counting on the crude import restrictions to help the energy economy bounce back.
"I think it's a great hope that would resuscitate the industry," Cambridge said. "We used to consider shale a source rock and now it's a reservoir rock because you can extract hydrocarbons, both gas and oil ... so (much that) we have the ability to be self-sufficient over time in North America."
Yates said the restrictions would enable operators to count on more oil price stability.
"It's not that it would particularly raise the price, but it would stabilize the price and keep it from dropping so dramatically," he said. "So businesses [that employ] from five to 50 to 500 could make plans. They could determine their futures without being undermined by producers from the Persian Gulf … trying to [influence] energy stability. "
1
2
3
View Full Article
Generated by readers, the comments included herein do not reflect the views and opinions of Rigzone. All comments are subject to editorial review. Off-topic, inappropriate or insulting comments will be removed.