BLOG: Focus on Greater Efficiency Can Address Fracking Concerns
by Karen Boman
|
Rigzone Staff
|
Monday, August 29, 2016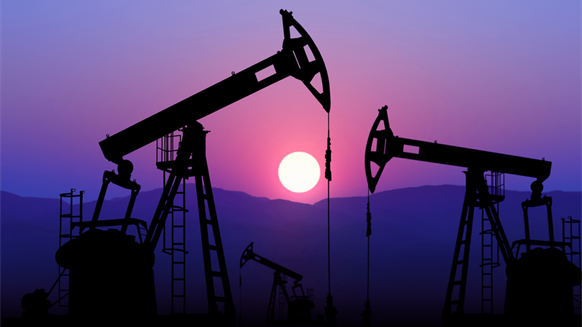 Addressing operational inefficiencies can not only save the oil and gas industry money, but reduce the environmental impact of fracking on air quality.
Operational inefficiencies have been a major topic of discussion as oil and gas companies strive to stay afloat in the current low oil price environment. While reducing costs has been a goal of that focus, addressing operational inefficiencies can also help oil and gas companies address the controversy over hydraulic fracturing.
Karen Boman
Senior Editor, Rigzone
Researchers with the University of Texas at Arlington (UTA) found that mechanical inefficiencies, not the inherent nature of the fracking process itself, was behind the release of ambient BTEX [benzene, toluene, ethyl benzene, and xylene compounds], into the environment in and around fracking drilling sites in the Eagle Ford region of South Texas. Researchers also found that ambient BTEX compound emissions in and around fracking sites are within the federally mandated acceptable limits for short-term exposure.
The results suggest that air contamination events from fracking can be monitored, controlled and reduced, said Kevin Schug, UTA Shimadzu Distinguished Professor of Analytical Chemistry and director of UTA's Collaborative Laboratories for Environmental Analysis and Remediation, in an Aug. 26 press statement.
"We hope that this research would help producers and other upstream operators improve the efficiency and reduce the environmental impact of unconventional drilling," Schug said in the statement.
The surge in hydraulic fracturing that unleashed the U.S. shale boom also unleashed controversy over fracking's impact on the environment, including the amount of water used in the process, as well as air quality. Over the past few years, I've heard discussions at many industry conferences about the need for oil and gas companies to reduce the environmental impact of their operations. Reducing the environmental footprint of oil and gas operations has been seen as critical for industry to maintain their "license to operate".
I see the study results as good news for the oil and gas industry. If the issue is operational inefficiencies, not inherent to the extraction process, then I would think that industry efforts to address inefficiencies could go a long way to addressing concerns over air quality.
At present, the oil and gas industry is being forced to reexamine all aspects of its operations due to low oil prices. This includes reducing inefficiencies in operations. While reducing cost is a major concern, addressing environmental concerns could also be an added bonus.
While this downturn has been painful, the oil and gas industry will come out healthier than before, Ken Tubman, vice president of subsurface with ConocoPhillips, told attendees at a recent energy industry conference. I agree with Tubman's sentiment, and believe not only that companies will be healthier financially, but that the environmental impact of oil and gas operations will continue to be lessened.
Generated by readers, the comments included herein do not reflect the views and opinions of Rigzone. All comments are subject to editorial review. Off-topic, inappropriate or insulting comments will be removed.