NCS Investment Shrinks on Project Delays, Cancellations
by Karen Boman
|
Rigzone Staff
|
Monday, August 29, 2016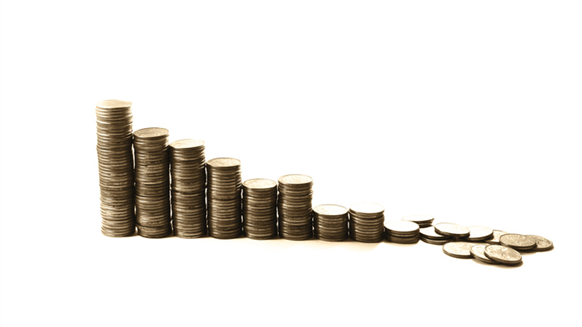 Operators seeking to cut costs defer or cancel $50 billion in oil and gas project investment on the Norwegian Continental Shelf, Wood Mackenzie finds.
Wood Mackenzie estimated a $50 billion decline between 2016 and 2020 in investment in oil and gas projects on the Norwegian Continental Shelf (NCS) as companies defer and cancel projects to cut costs.
More than 10 projects have been deferred or scrapped as companies seek lower cost solutions, either from cheaper market rates or different development options, said Malcolm Dickson, principal analyst for upstream oil and gas for Wood Mackenzie, in an Aug. 29 press statement.
Projects that have been deferred and optimized include Johan Castberg, the Snorre Expansion, and Trestakk, Dickson told Rigzone in an email statement.
Oil and gas companies are seeking to cut costs through project optimization, mainly through lower cost drilling techniques, scaling down vessel spec and moving from large platforms to subsea. Evidence of this optimization includes the fact that exploration wells are being drilled 50 percent faster than in 2013. New technology approaches such as Statoil ASA's first subsea gas compression at Åsgard – which will add approximately 300 million barrels of oil equivalent to that project – is another example.
"While costs have come down, there's a lot further to go," Dickson said in the press statement.
Wood Mackenzie' recent survey of independent oil companies found that these firms are optimistic for further cost deflation in 2017. But Wood Mackenzie expects this deflation to be curtailed by the anticipated demand uptick in supply chain.
"Mid-2017 is the bottom if you believe in oil price recovery, as we do," Dickson said. "That means the cost inflation will begin to creep into fields from 2018 onwards."
According to Wood Mackenzie, the timing of the sanctioning of 3 billion barrels worth of pre-final investment decision (FID) projects on the NCS is critical in determining the cost of the kit required for development. Wood Mackenzie sees FIDs targeting 2017 as optimal for lower costs.
While FIDS in the next year or in 2018 make sense to capture lower costs, cost optimization could trump everything.
"Too many of those projects have breakevens in excess of $50/barrel – and simplification, standardization and optimization, not cyclical benefits, are the keys to new investment," Dickson concluded.
Statoil is one company that is benefiting from using standardized and simplified well designs to cut time and costs, Wood Mackenzie noted. In addition to its success at Asgard, Statoil reported it cut development costs by approximately 20 percent for the first stage of the Johan Sverdrup oil field, while bolstering expected output at the same time. The company has also has been using data management technology to optimize its production and downstream operations.
Seeking to survive in today's lower oil price environment, a number of oil and gas companies are seeking to optimize their operations to boost productivity and efficiency while maintaining a focus on safety through technology. At a recent energy conference in Houston, a ConocoPhillips official said the company was employing technology to aid its mission in creating innovative, sustainable operations.
Generated by readers, the comments included herein do not reflect the views and opinions of Rigzone. All comments are subject to editorial review. Off-topic, inappropriate or insulting comments will be removed.
RELATED COMPANIES