Digital Tenacity Key to Implementing Technology in Oil, Gas Industry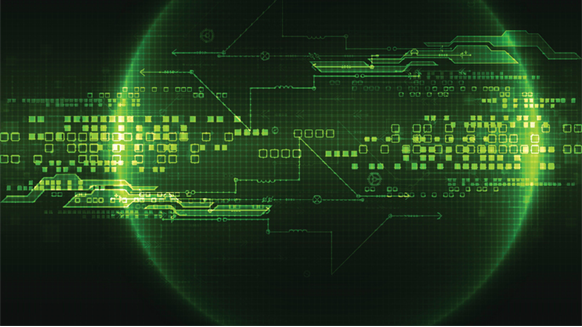 Digital tenacity will be key to oil and gas companies successfully implementing digital technology into their operations.
Industries such as oil and gas are shifting to digital technology to derive more value from data and information. But digital tenacity will be key for companies to undergo true digital transformation, an official with technology research firm Gartner Inc. told attendees at a recent energy industry conference.
Algorithms define the future of business, not only in oil and gas but in other industries. Data is the oil of the 21st century, and algorithms the combustion engines that are powering change across industries such as oil and gas. The oil and gas industry can be defined as an algorithmic business – it has physical assets and offers physical products and services, Peter Sondergaard, senior vice president for Gartner, said during an Aug. 23 presentation at the LIFE 2016, Landmark Solutions' Innovation Forum and Expo in Houston. The event is an annual forum for Halliburton-Landmark customers to share their experiences in driving value through technology innovation.
Peter Sondergaard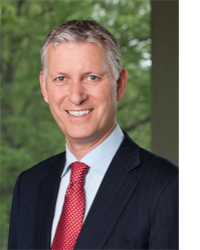 Senior Vice President, Gartner
Oil and gas companies cannot have a digital strategy separate from their strategy, but one strategic intent, Sondergaard noted.
"You can't give the responsibility to one person to come up with new things, when everybody else is doing the same thing," said Sondergaard.
The move in the late 1990s towards e-business linked people and businesses. But a third fundamental introduced into this ecosystem, the digitalization of things, is now prompting the need for digital tenacity, said Sondergaard. According to Gartner, a substantial portion of business leaders expect digital technology to contribute significantly to the margins of their business, not only for improving costs but driving revenue. Executives who expect no change are the ones likely planning to retire soon.
Why is this change occurring now? First, the expectation of the blurring between physical and digital causes will create opportunities to design new products and services. This blurring of the physical and digital is occurring due to cloud technology, the ability to efficiently deliver technology and services to new platforms, collaboration-based environments such as social networking, and mobile computing, said Sondergaard. Because data is now viewed as strategic asset, Gartner now presumes that all new technology environments and business models will rest on these technologies.
"The ability to digitalize everything and connect it to everything will allow us to create new business models," said Sondergaard.
One fundamental thing that rests on top of all this is that every business will be differentiated through the algorithms that characterize its products and services.
Digital tenacity needs to drive everything that a company does. Technology is not about having a digital project, or appointing a chief digital officer, but having digital tenacity to truly change, Sondergaard commented. However, companies face the challenge of continuing to run their day-to-day business in an economic manner while, at the same time, preparing the company for the future. To address this challenge, company leadership will need to be bimodal in their skill sets.
"On the one hand, the metrics that determine whether or not you're a success are metrics that are about short term economic results," Sondergaard noted. "Whether it's the shareholder or your boss, the objectives are likely to be short-term in a fiscal year."
Companies need to pursue optimization of existing technology, optimization of costs and digital transformation, Sondergaard noted. Due to the current oil price downturn, oil and gas companies are primarily focused on optimizing their businesses by being more cost-effective. Over the next 12 months, companies will have to redesign their organizational structures in order to fully explore the transformation that technology can offer.
"It means we have to understand how we democratize advanced analytics and business simulation," said Sondergaard. "It's how we get a coordinated approach in not only making data the foundation of business, but making the algorithms the differentiation of what we do. It's about using technology to further operations and digitalize every aspect of what we do."
"What you really need to ask yourself is, do you have the right leaders in your organization? Do you have the right people in your organization that understand how you run scalable robust processes securely?"
1
2
View Full Article
Generated by readers, the comments included herein do not reflect the views and opinions of Rigzone. All comments are subject to editorial review. Off-topic, inappropriate or insulting comments will be removed.