Report: Pay, Advancement Main Factors in Gen Z's Trust of Employers
by Valerie Jones
|
Rigzone Staff
|
Friday, August 26, 2016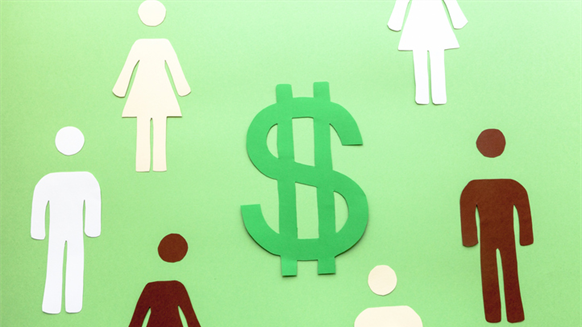 A study by EY delves into the factors that influence Generation Z's trust in future employers.
For Generation Z, also referred to as iGen, the single most important factor when determining who to trust in an employer relates to pay and promotions.
EY's report "Global generations 3.0", which includes responses from more than 3,200 teens aged 16-18 from eight countries, revealed that 66 percent of Generation Z said an employer that provides equal opportunity for pay and promotion as well as opportunities to learn and advance their career would be considered more trustworthy.
Additionally, job security is a bigger determinant of an employer being trustworthy to U.S. respondents (71 percent) than respondents from other countries: Germany (69 percent), India (67 percent), Brazil (67 percent), the UK (62 percent), Mexico (58 percent), China (57 percent) and Japan (47 percent).
And Generation Z is paying attention to their parents' experiences.
"Our research found that parents' experiences in the workplace impact Generation Z's expectations and trust for future employers," Karyn Twaronite, EY global diversity & inclusiveness officer, told Rigzone.
According to the report, 58 percent of global respondents said their parents' or guardians' work experience had a positive impact on how much trust they will place in future employers.
On the flip side, 11 percent of global respondents said their parents' work experience negatively impacts how much they will trust future employers. The top factors as to why they feel this way are because their parent/guardian:
"hasn't had a good raise in years" (39 percent)
"doesn't like/trust their boss" (33 percent)
"doesn't like their job" (30 percent)
"doesn't like/trust their colleagues" (30 percent)
"doesn't like/trust top executives at the company" (28 percent)
Further, 25 percent of global respondents said factors for the negative impact were because their parent works for a company that has terminated employees while 17 percent said their parent was terminated.
"What's interesting is that our research also revealed that globally, Gen X (ages 35-50) are the least trusting demographic (only 41 percent). So, there's a 'ripple effect' happening," said Twaronite. "Gen Xers are the parents of Gen Zers, so you have to wonder what is being discussed at the dinner table. Moreover, it's no surprise Gen X lacks trust. They bought into the corporate promise of a prosperous future and due to the economic downturn, the rugs got pulled out from under them."
Rachel Everaard, principal in EY's people advisory services practice, stressed the importance of Generation Z to the oil and gas industry, but noted the challenges the industry will face in recruiting this generation.
"At the top of this list may be Generation Z's perception of the industry's instability," Everaard told Rigzone. "This generation, mostly the children of Gen X, has witnessed their parents being laid off or furloughed during oil's current downturn and, as a result, may be less trusting of the industry."
Generated by readers, the comments included herein do not reflect the views and opinions of Rigzone. All comments are subject to editorial review. Off-topic, inappropriate or insulting comments will be removed.
MORE FROM THIS AUTHOR
Valerie Jones
Senior Editor | Rigzone