Technology Aiding Innovation, Sustainability at ConocoPhillips
|
Thursday, August 25, 2016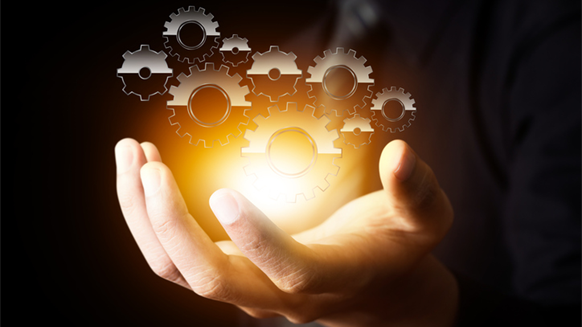 Technology innovation is one strategy ConocoPhillips is pursuing to create a business sustainable through market cycles.
Like many oil and gas companies, ConocoPhillips has found itself having to adapt to the lower oil price environment. This adaptation has included capital spending cutbacks and workforce reductions as the company plans for the worst case scenario of lower for longer prices.
It's no secret that the past two years have been painful for the oil and gas industry. But times like these will make the industry stronger and healthier, said Ken Tubman, vice president of subsurface at the company, during a presentation at LIFE 2016, Landmark Solutions' Innovation Forum and Expo, Wednesday in Houston.
Ken Tubman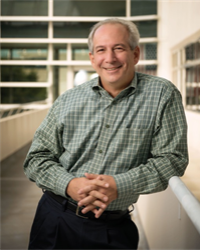 Vice President, Subsurface, ConocoPhillips
Despite the oil price downturn, industry has no choice but to keep going forward, Tubman stated.
"We can't wait for oil prices to get back to normal," said Tubman. "What is the definition of normal? The prices today might be closer to normal than what we have experienced in the past number of years. So we need to be prepared and be successful at prices we're seeing today. We believe we will see variation and cyclicity around current prices, and we're preparing for that."
Oil and gas companies not only need to prepare to be more competitive against one another, but against other energy resources as well, Tubman noted.
Technological innovation is one strategy the company has pursued on its own and with partners to prepare for future oil price volatility, Tubman stated. Cheaper sensors and greater connectivity through technology means ConocoPhillips is collecting more data than ever, and able to pull data together in different ways.
Technology is finally allowing oil and gas companies to achieve something that has been discussed forever: greater integration of operations. With data now available at worker's fingertips, workers across different disciplines can collaborate. This work has resulted in a tremendous increase in operating efficiencies in ConocoPhillips' Lower 48 onshore operations, Tubman noted. In the Eagle Ford, drilling times are now talked about in days, not weeks, and costs per well have also fallen.
ConocoPhillips has been taking advantage of new ways of connecting through its exploration group inside the company. In this group – not quite an earth model in the technical sense – all exploration data is compiled. Analytics and experiments are constantly run on the data, with employees free to comment, Tubman commented. Another technology that ConocoPhillips is pursuing, compressed seismic, has enabled the company to not only acquire seismic data more quickly and at less cost, but acquire data of greater quality.
The two projects also serve as examples of how ideas can be sparked across disciplines. For example, a geophysicist working on a drilling problem – a member of a reservoir engineering group – came up with the idea for ConocoPhillips' deep drilling project.
With the latter technology, ConocoPhillips wasn't exactly sure what would happen. The process required ConocoPhillips not only to acquire data differently but to process it differently.
"Part of preparing for uncertainty is also trying to understand the range of what might happen," Tubman said.
"Sometimes, those in research are looking for an earth-shattering breakthrough, and will [nix] things that are incremental," said Tubman.
But Tubman believes that incremental changes can yield big results. The oil and gas industry is in a transition that is at least as disruptive as when industry went from paper and colored pencils to workstations. Even incremental changes in technology can make a difference.
1
2
View Full Article
Generated by readers, the comments included herein do not reflect the views and opinions of Rigzone. All comments are subject to editorial review. Off-topic, inappropriate or insulting comments will be removed.