PDC Energy Stock Up 33% on Unlikely Niobrara/DJ Basin Proposal
by Deon Daugherty
|
Rigzone Staff
|
Thursday, August 25, 2016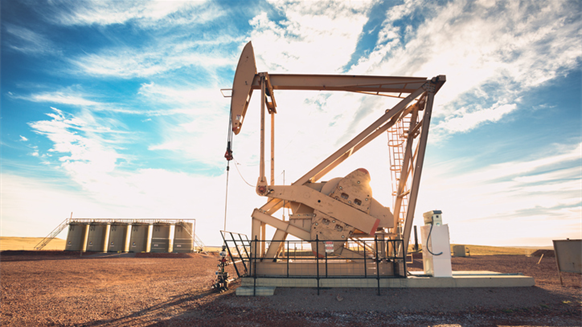 Shares in companies that operate in Colorado, such as PDC Energy and Anadarko Petroleum Corp., are benefiting from the expected failure of the setback initiative to make November ballot.
An initiative pushed by anti-fracking activists in Colorado that could almost eliminate hydraulic fracturing in the state likely won't make it to the November ballot needed to become law, analysts say.
Senior Analyst David Tameron at Wells Fargo said in a note to investors that securing the needed signatures on Initiative No. 78 – officially the "Mandatory Setback for Oil and Gas Development" – has moved from "highly unlikely to extremely unlikely." The markets appear to have noticed, too, as companies that operate in Colorado shale have seen their share prices increase during the last month.
The proposal would move the distance for a hydraulic fracturing operation from 500 feet or more to a minimum of 2,500 feet or more from an "area of special concern," such as occupied housing, drinking water sources, sports fields and parks. The current law stipulates a 500-foot setback and expands to 1000 feet from schools and hospitals.
Based on the Colorado Secretary of State's (SOS) rate of verification on other initiatives, Tameron said word on whether the proposal would officially make the ballot could come as early as Friday.
"In the highly improbable chance it moves to line-by-line verification process, then it could drag a little longer," he said. "Either way, very, very unlikely for [the initiative] to make the ballot."
For the signatures to count, the SOS must verify that the number of collected signatures represent 5 percent of the votes cast for SOS in the preceding election. Wells Fargo estimated that threshold would require 98,492 verified signatures.
Wells Fargo sources have said No. 78 received between 105,000 and 110,000 signatures submitted on the Aug. 8 deadline. Five of seven total initiatives brought to the SOS have been verified with an average of 70 percent on 165,000 signatures – suggesting a total of 141,500 signatures were needed, WF said.
The stock market has already assumed the proposal will fail, WF said, based on share prices of companies that operate in the Niobrara/DJ Basin, WF said.
During the last 30 days, movement in share price in the basin has been positive:
PDC Energy Inc. (NYSE: PDCE) shares have increased by 31 percent to $67.74 per share
Shares of Anadarko Petroleum Corp. (NYSE: APC) grew 1 percent to $55.24 per share
Bill Barrett Corp. (NYSE: BBG) has grown by 2.5 percent to $6.11 per share
Whiting Petroleum Corp. (NYSE: WLL) increased 4 percent to $7.81 per share
Generated by readers, the comments included herein do not reflect the views and opinions of Rigzone. All comments are subject to editorial review. Off-topic, inappropriate or insulting comments will be removed.
MORE FROM THIS AUTHOR
Deon Daugherty
Senior Editor | Rigzone