E&P Companies Target Potential of STACK, SCOOP Plays
|
Thursday, August 25, 2016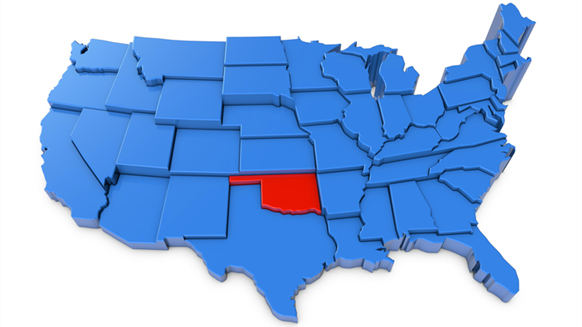 Operators are testing the oil potential of the STACK and SCOOP plays as they seek E&P opportunities that work in a lower oil price environment.
Continental also has had success drilling in its SCOOP-Springer position, but higher break evens means that internal rates of return do not currently complete for capital within the portfolio. The company does not have any development plans for SCOOP Springer in the second half of this year, calling the acreage an "oil asset waiting for higher prices," Well Fargo analysts noted.
Could Data Quality, Availability Pose Issue for Play Success?
BTU Analytics' Coombs sees data quality as a challenge for the STACK and SCOOP plays. The fact that data quality as a whole in Oklahoma is poor and incomplete means that data available is even more gray than usual for that of an emerging play, said Coombs. From a market perspective, it's harder to validate the results that producers are reporting.
A transfer of production data is underway at the Oklahoma Tax Commission as the agency transitions from an older to a newer computer system. Due to that transfer, production volumes may not yet be complete in the new system. Mark Hendrix, tax policy analyst with the Oklahoma Tax Commission, told Rigzone he hopes that the majority of this data will be captured over the next 12 months. The way that taxes are reported and remitted to the Oklahoma Tax Commission can also create a lag in production volumes of up to four months, Hendrix noted.
A delay in reporting oil and gas production is not uncommon, said Alan M. Herbst, an advisor with Utilis Advisory Group LLC, in a statement to Rigzone. For example, the Ohio Division of Natural Resources requires that oil and gas production data be reported annually for each well by March 31 for the proceeding calendar year. To get a true picture regarding the number of permits issued, wells drilled, wells completed and producing wells along with volumes in Ohio, one must wait for the Ohio DNR to release the annual data in the second quarter of the following year, Herbst said.
1
2
View Full Article
Generated by readers, the comments included herein do not reflect the views and opinions of Rigzone. All comments are subject to editorial review. Off-topic, inappropriate or insulting comments will be removed.