Obama's Final GOM Western Area Lease Sale in Louisiana Nets $18 Million
|
Wednesday, August 24, 2016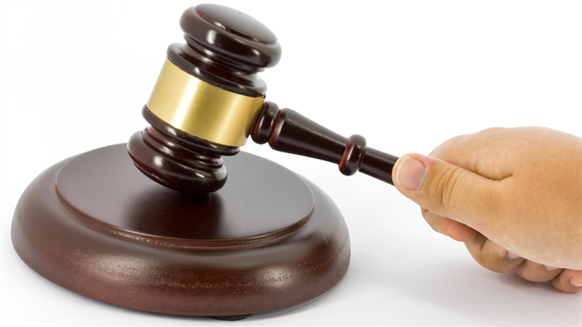 Against a backdrop of historic flood damage, the first federal offshore oil and gas lease sale broadcasted on the internet delivers two dozen offers.
BHP Billiton Petroleum was the high bidder in the last federal Gulf of Mexico oil and gas lease sale of the Obama Administration, offering $9.9 million on 12 tracts in the Western Planning Area program in place between 2012 and 2017.
BP Exploration & Production Inc. followed BHP with more than $6 million in bids on 10 blocks. Exxon Mobil Corp. was the third company to participate in the Aug. 24 sale and bid almost $2 million on two tracts.
Deepwater assets drew 40 percent more bids than other depths. In all, 24 bids were offered on 4,399 blocks for a total raise of $18,067,020; of those, 10 bids were on blocks at a water depth between 1,312 feet and 2,624 feet. The remaining 14 bids were pitched on blocks at water depths ranging between 2,624 feet and 5,249 feet, according to information from the Bureau of Ocean Energy Management (BOEM), which conducted the sale on the internet at the Superdome in Louisiana.
Randall Luthi, president of the National Ocean Industries Association, said in a statement that the relatively modest proceeds from the sale reflects the current market and regulatory environment.
"Despite these challenging circumstances, the companies that participated in today's sale are investing millions of dollars in the future of America's energy and economic security with no guarantee of success or financial return," he said.
Climate change protestors had threatened to disrupt the Western Gulf of Mexico Lease Sale 248 in New Orleans, saying the oil and gas industry is to blame for the historic flooding in Louisiana this year.
In a statement laying the "climate change crisis" at the feet of the Obama Administration, Cherri Foytlin, state director of Bold Louisiana, said, "My heart is filled with both a deep sadness and deep anger – at the fossil fuel companies driving this ongoing crisis, and at an Administration that continues to sell them the right to do so."
Luthi chided the group for using the flooding disaster in Louisiana, which has impacted at least 100,000 residents, as a means "to score cheap political points."
A BOEM spokeswoman told Rigzone security informed her about a dozen people were stationed in front of the Superdome, but there was no disruption of the lease.
Generated by readers, the comments included herein do not reflect the views and opinions of Rigzone. All comments are subject to editorial review. Off-topic, inappropriate or insulting comments will be removed.