China Oil Giants Seen Soothing Investors With Post-Crash Payouts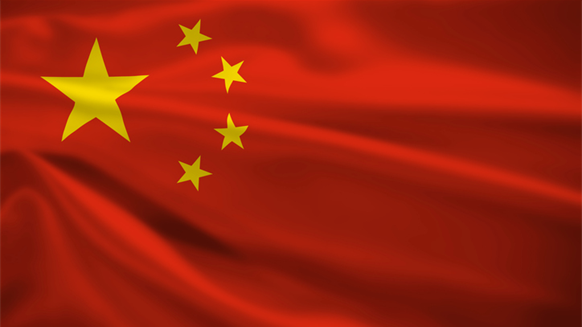 China's biggest oil companies may use special dividends to soothe investors after the collapse in energy prices.
(Bloomberg) -- China's biggest oil companies may use special dividends to soothe investors after the collapse in energy prices.
Cnooc Ltd., the country's largest offshore producer, may consider a special dividend even as it's forecast to report on Wednesday that it lost 8 billion yuan ($1.2 billion) in the first half of the year, according to China International Capital Corp. and Morgan Stanley. PetroChina Co., the country's biggest oil and gas company, may pass on to investors the proceeds from selling stakes in Central Asia pipelines, according to Nomura Holdings Inc.
"At current oil prices, China's big oil companies have basically nothing but reasonable dividend payouts to keep current investors and attract new ones," Tian Miao, a Beijing-based analyst at North Square Blue Oak Ltd., said by phone. Payouts will add extra stress to cash flow, but they're necessary for the companies to stay attractive or meaningful to financial and strategic investors, Tian said.
Oil companies have stayed committed to dividends in the face of the energy crash, with some of the biggest selling billions of dollars of bonds this year to sustain payouts. Exxon Mobil Corp. and Royal Dutch Shell Plc maintained dividends despite posting the lowest quarterly profits since 1999 and 2005, respectively. Chevron Corp. reported its longest earnings slump in 27 years, while BP Plc posted its lowest refining margin in six years and still kept the shareholder payout intact.
'More Generous'
While shares of China's so-called Big Three oil companies -- which includes China Petroleum & Chemical Corp., the world's biggest refiner -- have recovered this year amid a rebound in oil prices, they're all still down more than 30 percent since their peak in 2014.
PetroChina may break even in the first half of the year on the back of one-off gains, according to a July 15 research note by Citigroup Inc. analysts including Graham Cunningham, who has a sell rating on the company. The company may see a gain of at least 20 billion yuan from the sale of 50 percent in Trans-Asia Gas Pipeline Co. in November, according to Citigroup and Nomura.
"The improved balance sheet means that PetroChina has the capacity potentially to pay a special divided to reward investors," Gordon Kwan, Nomura's Hong Kong-based head of Asia oil and gas research, who has a buy rating on the stock, said in a report earlier this month. "We think PetroChina could become more generous in rewarding investors amid depressed oil prices and trigger out-performance for the stock. "
Cnooc said in July that it expects a loss for the first six months of the year, compared with profit of 14.7 billion yuan in the same period in 2015, on the back of falling oil prices and an impairment on assets including its Canadian oil sands project. It would the first time the company reported a half-year loss since it began trading in 2000, according to data compiled by Bloomberg.
"Thanks to Cnooc's competitive cash cost and strategy to reward shareholders, we think the company is highly likely to pay special dividend in first half of 2016 despite the loss," Morgan Stanley analysts including Andy Meng, wrote after it announced the profit warning. He has an overweight rating on the stock, similar to a buy recommendation.
The exploration and production units of China's energy giants will be hit by both the decline in oil prices as well as the slide in the country's production due to an estimated 10 percent reduction in capital spending during the first half of the year, Neil Beveridge, a Hong Kong-based analyst at Sanford C. Bernstein & Co., wrote in an Aug. 1 report.
The country's crude output in July tumbled to the lowest since October 2011 and has slipped 5.1 percent in the first seven months of the year, according to data from the National Bureau of Statistics. The drop contrasts with a 3.1 percent increase in natural gas output over the same period.
Profit at China Petroleum, known as Sinopec, is expected to drop about 40 percent to roughly 15 billion yuan -- compared with less than 200 million yuan for PetroChina -- as losses on its oil production units will be countered by its refining business, according to Bernstein's Beveridge. The company's domestic crude output, which makes up more than 80 percent of its production, dropped nearly 13 percent in the first half of the year, it said in a statement last month.
China's oil production has a break-even price between $37 and $50 a barrel, Beveridge wrote in the report. Brent crude, the global benchmark, averaged about $41 a barrel during the first half of the year, compared with more than $59 during the same period in 2015.
PetroChina shares fell 0.6 percent to HK$5.28 at in Hong Kong, while Sinopec dropped 0.2 percent to HK$5.59 and Cnooc slid 1.1 percent to HK$9.63. The city's benchmark Hang Seng Index ended unchanged.
To contact the reporter on this story: Aibing Guo in Hong Kong at aguo10@bloomberg.net To contact the editors responsible for this story: Ramsey Al-Rikabi at ralrikabi@bloomberg.net Alpana Sarma, Abhay Singh.
Generated by readers, the comments included herein do not reflect the views and opinions of Rigzone. All comments are subject to editorial review. Off-topic, inappropriate or insulting comments will be removed.