BLOG: Dwindling Backlog Building Perfect Storm for Offshore Drillers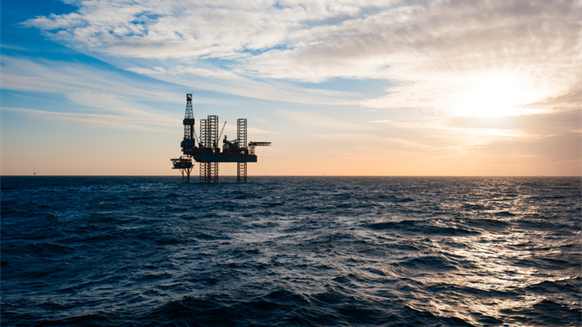 The drop in offshore drilling coupled with 2018 contract expirations will shove backlogs to "perilously low levels in this downturn," according to research from Moody's Investors Service.
With upstream companies maintaining a laser focus on reducing costs, industry experts expect they may pullback on renewing existing offshore rig contracts, perpetuating market stress for drillers even after the downturn picks up.
In a new report, Moody's Investors Service noted that unlike other parts of the oilfield services (OFS) sector, offshore drillers often have long-term contracts – somewhat similar to midstream operations – that give them some cover during market swings. Consequently, contracts in place before 2014 helped in 2015, but by the middle of 2016, the backlog has diminished.
What's more, the supply/demand imbalance will continue to trouble the market even when contracts are renewed, day-rates are lower and terms tend to be shorter.
"Upstream companies will continue to have the upper hand in contract negotiations over the next several years, aided by rig overcapacity and limited offshore drilling demand," Sajjad Alam, assistant vice president at Moody's, said in the report.
In other recent research, Moody's found the entire OFS sector is facing a wall of debt around $110 billion, much of which matures in 2018. Profound debt, little cash and dwindling backlog may combine to form a perfect storm for offshore drillers.
But it's not all bad news for offshore drillers. Among Moody's latest findings:
The large fleets and lengthy operations history positions Transocean Corp. and Ensco in the best positions for basin diversification across active and strategic markets
Based on age, specification and diversity, Moody's found that Atwood Oceanics, Noble Corp. and Rowan Companies have the highest quality rig fleets
Seadrill Partners, Noble Corp. and Diamond Offshore have secured the most comprehensive contract coverage for floaters among nine of the largest rated offshore drillers
Generated by readers, the comments included herein do not reflect the views and opinions of Rigzone. All comments are subject to editorial review. Off-topic, inappropriate or insulting comments will be removed.