Tullow Starts TEN Production Offshore Ghana
|
Thursday, August 18, 2016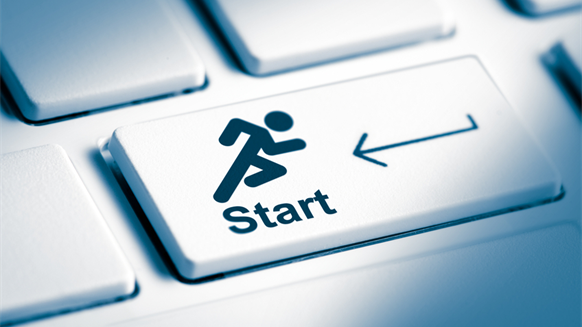 Tullow Oil plc flows first oil from the TEN field offshore Ghana, on time and on budget, 3 years after the Plan of Development was approved by the Government of Ghana in May 2013.
Tullow Oil plc announced Thursday that first oil has flowed from the Tweneboa, Enyenra, Ntomme (TEN) fields offshore Ghana, on time and on budget, three years after the Plan of Development was approved by the Government of Ghana in May 2013.
The TEN start-up process is now well advanced, according to Tullow, which expects oil production to ramp-up gradually towards the FPSO capacity of 80,000 barrels of oil per day through the remainder of 2016. Tullow estimates that TEN average annualized production this year will be approximately 23,000 bopd gross (net: 11,000 bopd).
"I am delighted that the TEN fields have reached first oil. This is an important moment for Tullow as production begins from our second operated development in Ghana," said Aidan Heavey, CEO of Tullow Oil plc.
"I thank the Government of Ghana, the Petroleum Commission and our partners – GNPC, Anadarko, Kosmos and PetroSA - for their support and co-operation since we made the first discovery in 2009. I also congratulate the project team, our contractors and sub-contractors for delivering this project on time and on budget and with great skill and professionalism and commend them for their commitment to the participation of Ghanaian staff and companies in the project," he added.
The TEN project, which has a total estimated gross cost of almost $5 billion, contains gross reserves of 300 million barrels. Described by Tullow as Ghana's second major oil development, the TEN field is situated around 40 miles offshore Western Ghana and just 12 miles from Tullow's flagship operated asset, the Jubilee field, which came on-stream in December 2010.
A number of milestones concerning TEN were reached in 2015. Arguably the most important of these events for Tullow occurred in April, when Côte d'Ivoire's request that Ghana be ordered to suspend all oil exploration and exploitation in the disputed zone of the West African TEN Project was rejected by the Special Chamber of the International Tribunal of the Law of the Sea (ITLOS).
Although ITLOS is only expected to deliver its decision on the maritime boundary dispute between the two countries in late 2017, the fact that operations at TEN can continue during this period is significant for Tullow - especially considering that a production start-up at TEN will deliver "significant additional cash flow" to the company, according to Chief Financial Officer Ian Springett, who made the claim in a Tullow statement last year.
Tullow is the operator of the TEN fields and holds a 47.175 percent stake. The company's joint venture partners are Anadarko Petroleum Corporation (17 percent), Kosmos Energy (17 percent), Ghana National Petroleum Corporation (15 percent) and PetroSA (3.875 percent).
Although FirstEnergy Capital revealed that market reaction to Tullow's latest news was only "neutral", the oil and gas advisory firm maintained the company's 'outperform' rating.
Generated by readers, the comments included herein do not reflect the views and opinions of Rigzone. All comments are subject to editorial review. Off-topic, inappropriate or insulting comments will be removed.