BLOG: Prolonged Industry Slump Causes Ripple Effects in Singapore
|
Wednesday, August 17, 2016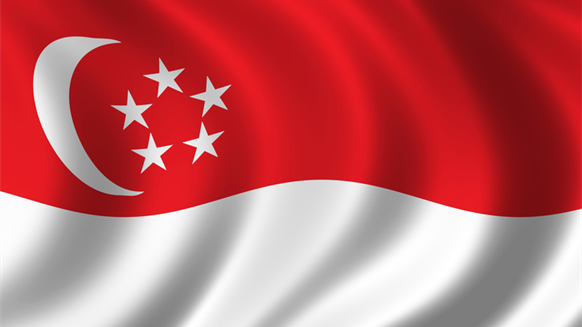 The ripple effects unleashed by the two year-long downturn in global oil prices have hurt not only the profitability of Singapore's offshore sector, but their financial backers too.
The final week of July was unusually eventful in Singapore's offshore oil and gas sector, when Swiber Holdings Ltd., an offshore construction and support services provider listed on Singapore Exchange Ltd., made a court application July 27 to wind up. Three of its directors also resigned from the board that same day.
More drama unfolded the next day, when Swiber – which has a market capitalization of around $37.3 million ($50.2 million) – reversed course on its winding up application and, instead, sought the court's approval to be placed under judicial management.
Chee Yew Cheang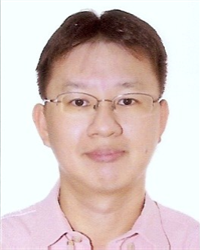 APAC Editor, Rigzone
Market sources told Rigzone that Swiber may have opted for judicial management as it appears to be a better solution as the firm will have more options in reorganizing its financial woes under court supervision – a development that potentially offers better results for creditors and shareholders than liquidation.
Creditors, comprising 13 local and foreign banks and financial institutions, are undoubtedly concerned about the more than $736 million that they have loaned to Swiber, according to an Aug. 5 report by Singapore's Business Times (SBT).
DBS Group Holdings Ltd. – Singapore's largest bank – has the biggest loan exposure to Swiber. The bank revealed that it may recover only half of the $519.4 million (SGD 700 million) loaned to the beleaguered firm, SBT said. Other major creditors of Swiber include China Development Bank, India's ICICI Bank and Singapore's United Overseas Bank Ltd., with loans of $131 million, $50.9 million and $35 million, respectively.
"Banks may turn more cautious in approving loans to the [Singapore] offshore sector after Swiber," an industry source told Rigzone.
In the meantime, other local offshore companies were quick to dissociate themselves from the troubles surrounding Swiber.
Vallianz Holdings Ltd. – owner of a 25 percent stake in Swiber – stated in a July 29 press release that its business relationship with the company "is manageable and its operations are continuing as usual. [It] continues to work in close consultation with its legal advisors to evaluate the impact of the developments at Swiber."
Vallianz revealed that it had trade receivables and other receivables owing from Swiber entities of around $61.9 million, while it had trade payables and other payables owing to Swiber entities of about $58.7 million as of March 31.
In a related development, Ezion Holdings Ltd., concerned about the potential impact surrounding Swiber, believed that the winding up would not have any impact on its financial results this year as it has no business dealings with the troubled firm.
"The Group is in a different business sector from Swiber. The Group provides Service Rigs, focusing on the production, enhancement and extraction related activities of the offshore oil and gas industry and wind farm industry with their accommodation, loading, construction, installation and transportation capabilities and operates 100 percent in shallow waters. These are different from Swiber," Ezion said July 28 in the press release.
The troubles at Swiber come at a time when the business prospects for the global offshore industry aren't too rosy, particularly for Singapore's two major rig builders – Keppel Corp. Ltd. and Sembcorp Marine Ltd. Both firms have yet to secure a rig building contract this year as low oil price continues to weigh on capital spending by the industry.
Moreover, testimonies by witnesses involved in Brazil's corruption probe over the award of rig building contracts for state-owned Petroleo Brasileiros SA (Petrobras) to the 2 Singapore companies cast further uncertainty about the potential financial impact on Keppel and Sembcorp Marine.
Keppel has refuted the allegations made by Zwi Sknoicki, a former third-party commercial representative for the firm in Brazil, that 5 senior company executives, including the CEO of its subsidiary Keppel Offshore & Marine, had authorized the payment of bribes to secure contracts from Petobras.
Sembcorp Marine, meanwhile, has been served with summons in a legal suit filed by EIG Management Co. in the U.S. District Court, District of Columbia pertaining to the latter's investments of over $221 million in Sete Brasil Participacoes SA. The firm, along with other shipyards and other entities – including Keppel – have been named as defendants in the suit filed by EIG Management against Petrobras over its investment in Sete Brasil.
With issues surrounding Swiber and Petrobras unlikely to fade anytime soon in Singapore, market sources say a recovery in the local offshore industry remains uncertain.
"The sector has been a drag on the overall gross domestic product [in Singapore] … The period of downturn could last longer. There will be pressure on all the players – large and small," Song Seng Wun, an economist at CIMB Private Banking in Singapore, said Aug. 8 in a Bloomberg report.
Generated by readers, the comments included herein do not reflect the views and opinions of Rigzone. All comments are subject to editorial review. Off-topic, inappropriate or insulting comments will be removed.