The Oilfield Service Struggle: $110B in Debt; Depressed By Market Pressure
|
Wednesday, August 17, 2016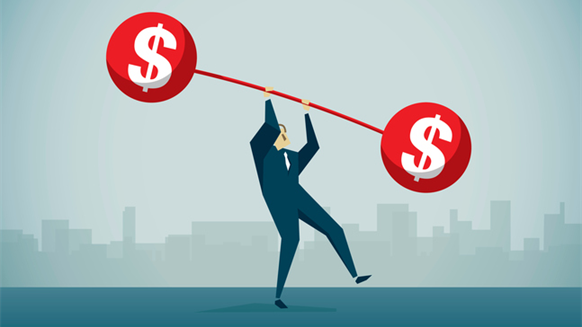 Mounting debt among oilfield service companies coupled with soft oil prices squeezes the sector.
Oil prices hovering close to $40 per barrel is compounding the problems that dozens of struggling oilfield service and drilling companies face in a market that might not bounce back until late next year.
The strained oilfield services (OFS) sector faces a debt wall of about $110 billion that will mature or expire during the next five years, according to a report from Moody's Investors Service released Aug. 9. Sixty-seven OFS companies have more than $60 billion in bond and term loans, about half of which will mature between now and 2019. More than a third of those companies will have a debt-to-EBITDA (earnings before interest, tax, depreciation and amortization) ratio above 10 this year. That's twice what is considered a strong ratio, and consequently, those companies have the most risk of default.
Morris Borenstein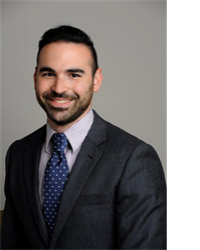 Assistant Vice President, Moody's Investors Service
"There's so much stress in the oilfield services sector," Morris Borenstein, Moody's assistant vice president and author of the report, told Rigzone. "The key takeaway is that companies, you would hope, are taking action today or at least starting to contemplate it to really get ahead of this. Here we are in August 2016 and it's a very difficult market. Some companies will be able to refinance; some will have to restructure – they don't have the liquidity to make it to when they need to have their refinancing conversation."
Broadly speaking, the entire energy industry is over-leveraged, Borenstein said.
"They were riding the shale revolution up, and a lot of that is dependent on price. When times are good and there's a lot of drilling activity, there's a need for oilfield service companies to exist. And when there's a lot of drilling activity, it can be spread among many more companies," he said.
But when the rig count drops from 1400 to 400, he explained, the entire OFS sector competes for the same drilling activity, and that strains earnings – and those earnings are necessary to service the sector's debt.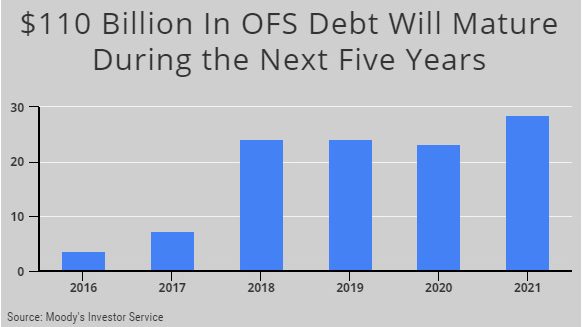 "If the earning potential for the whole sector is expected to be higher, then they can support more debt. But a lot of them did take on debt during this period – it's not a judgment – it has to do with where they were in the cycle. The difference here is that the cycle is very different from any of the previous cycles. It's not so much about the price being volatile. It's that the price is volatile and is structurally, fundamentally shifted where the price of oil has been low for a much longer period," he said.
Some companies will simply delay refinancing until the environment improves, but many don't have that luxury. Of those with debt due in 2018, 70 percent are rated Caa1 or lower, which is very risky, Borenstein said.
"You can use the rating as the proxy for just how stressed this industry is – in other industries that are cyclical, for example, you might have a period of decline followed by a recovery, whereas here the shape of this recovery is not going to be a U shape. On the other end, we expect it to be a much weaker recovery," he explained.
In a second quarter recap, Evercore ISI said the recent upswing in the rig count was positive news for the sector, but the benefit was swiftly kicked aside with prices started sticking closer to $40 per barrel than $50 per barrel.
1
2
View Full Article
Generated by readers, the comments included herein do not reflect the views and opinions of Rigzone. All comments are subject to editorial review. Off-topic, inappropriate or insulting comments will be removed.