China Set to be the World's 2nd Largest Shale Gas Producer by 2040
|
Wednesday, August 17, 2016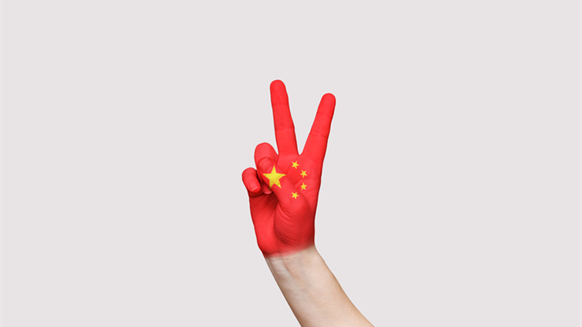 China is poised to be the world's second largest shale gas producer by 2040, according to the U.S. Energy Information Administration.
China is poised to be the world's second largest shale gas producer after the U.S. by 2040, when it would account for more than 40 percent of the country's total natural gas production, the U.S. Energy Administration (EIA) said Monday.
The Asian economic giant, who has been among the first countries outside North America to develop shale resources, has drilled more than 600 shale gas wells in the last 5 years, producing 0.5 billion cubic feet per day (Bcf/d) of shale gas as of 2015, according to EIA's International Energy Outlook 2016 (IEO2016) and Annual Energy Outlook 2016 (AEO2016).
China is progressing development of its shale gas resources through joint venture with international oil and gas companies.
Earlier this year, BP plc and China National Petroleum Corp. (CNPC) signed a production sharing contract (PSC) for shale gas exploration, development and production in the Neijiang-Dazu block in China's Sichuan Basin.
"We will bring our worldwide experience to our first unconventional gas project in onshore China with CNPC. We will combine this with CNPC's knowledge and experience to bring gas to China's growing clean energy market," BP CEO Bob Dudley said in the March 31 press release.
The EIA estimated that the world's natural gas production is set to grow 62 percent from 342 Bcf/d in 2015 to 554 Bcf/d by 2040 and shale gas resources are expected to be the largest component of this growth. According to the EIA, global shale gas production -- projected to increase from 42 Bcf/d in 2015 to 168 Bcf/d in 2040 -- would account for 30 percent of the world's natural gas supply by the end of the forecast period.
The projection also indicated that the U.S. would remain the world's top shale gas producer. Shale gas accounted for more than half of the country's natural gas output last year and production is expected to more than double from 37 Bcf/d in 2015 to 79 Bcf/d by 2040, or equivalent to 70 percent of overall natural gas production.
Apart from the U.S. and China, Canada and Argentina are the other 2 countries with commercial shale gas production. Canada's shale gas production, which reached 4.1 Bcf/d in 2015, is likely to continue growing and make up almost 30 percent of the country's overall natural gas production by 2040. Over the same period, Argentina's commercial shale gas production would rise from 0.07 Bcf/d last year to account for 75 percent of the South American country's total natural gas production by 2040.
Meantime, the EIA said technological improvements over the forecast period are expected to encourage development of shale resources in other countries, primarily in Mexico and Algeria. These new entrants into the industry together with the existing four countries are forecast to account for 70 percent of global shale production by 2040.
Generated by readers, the comments included herein do not reflect the views and opinions of Rigzone. All comments are subject to editorial review. Off-topic, inappropriate or insulting comments will be removed.