Is the Oil, Gas Downturn a Franchiser's Market?
by Valerie Jones
|
Rigzone Staff
|
Tuesday, August 16, 2016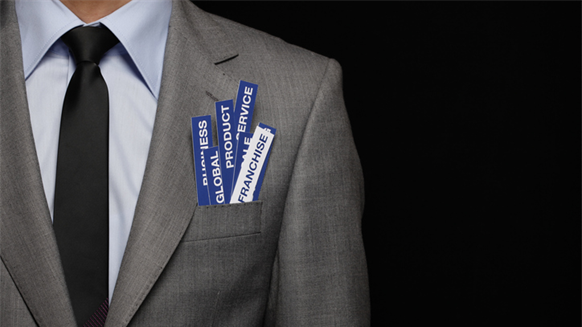 In the midst of a two-year long industry slowdown, some displaced workers have found success in business ownership outside of oil and gas.
Graham MacLeod worked 20 years in the oil and gas industry, 18 of which were in subsea operations for Cameron, before he mentally "checked out."
After traveling for no less than 180 to 200 days out of the year for two decades, he decided he needed to spend more time at home.
"I didn't realize how much stress I was under or how stressful the industry had become," MacLeod told Rigzone. "I didn't realize I actually didn't enjoy my job anymore. Everything was building up and I didn't realize it until I left."
As the industry's woes continue amid month after month of layoff announcements, uneasiness among oil and gas workers has elevated. But instead of waiting around on a full recovery, many energy professionals like MacLeod have opted to venture outside of oil and gas and delve into business ownership.
Exploring Opportunities
MacLeod, an Aberdeen native and current resident of Houston, left the oil and gas industry in April of 2015. He'd always talked about becoming a business owner. He and his wife were first introduced to franchise ownership while scouting daycares for their baby. He began looking into franchising and was contacted by a franchise recruiter one day who provided him with a few franchise options.
"I realized all I talked about was home remodeling and interior design," he said.
Today, MacLeod's the proud owner of his own franchise of Floor Coverings International in Northwest Houston.
"I tend to jump into things with both feet and tread water after," he said. "The only hesitation I had was funding the business."
MacLeod and his wife, who also works in oil and gas, were advised by a franchise network on how to roll over their 401K (a retirement savings plan) into the business. This allowed them to purchase the franchise debt-free.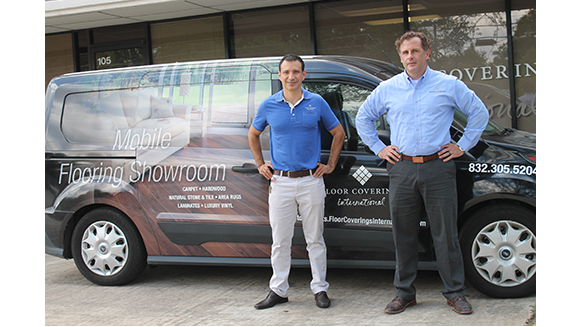 Reinel Solano (l) and Graham MacLeod (r) both decided to open Houston franchises after leaving the oil and gas industry during one of the worst downturns to date.
A fellow Floor Coverings International franchise owner, Reinel Solano, also began his career in the oil and gas industry. He had 20 years of experience in reservoir engineering, most recently working four years at BP plc in a leadership role.
After learning that he would be laid off, Solano decided to take his severance package and seek out opportunities in business ownership.
"My initial reaction after being laid off was 'I need to find a job,'" Solano told Rigzone. "I attended seminars and found that I really enjoyed my past positions as a team leader, but didn't want to return to the technical side of the industry."
He said he was completely open-minded about industries when he began researching franchises and decided on Floor Coverings International because he felt "it was a good fit and saw financial opportunities there."
1
2
3
View Full Article
Generated by readers, the comments included herein do not reflect the views and opinions of Rigzone. All comments are subject to editorial review. Off-topic, inappropriate or insulting comments will be removed.
MORE FROM THIS AUTHOR
Valerie Jones
Senior Editor | Rigzone