Study: Women Make Up 6% of CEO Positions in Energy
by Valerie Jones
|
Rigzone Staff
|
Friday, August 12, 2016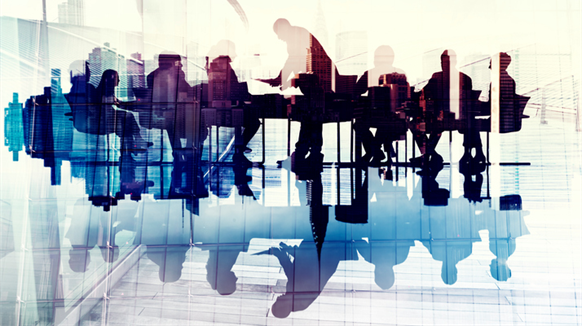 A study by Korn Ferry shows there are still significant disparities between women and male representation in the C-suite for energy companies.
The number of women in the C-suite at U.S. energy companies is still not on par with their male counterparts.
Analysis from global advisory firm Korn Ferry reveals that women make up significantly less C-level positions in energy, with the exception of chief human resource officers (CHRO). Women account for 57 percent of CHRO positions in energy.
Korn Ferry's analysis of energy companies represents 33 U.S. states, with the highest concentration (37 percent) residing in Texas, and finds that women make up about one-quarter (24 percent) of all C-suite positions.
Aside from CHRO positions, here's how women are represented in other C-suite roles in energy:
CEO (chief executive officer): 6 percent
CFO (chief financial officer): 10 percent
CIO (chief information officer): 35 percent
CMO (chief marketing officer): 13 percent
The most senior position of CEO is held by the smallest percentage of women. Gender diversity has been a continuing challenge for the energy industry, which also has far fewer women represented on company boards of directors.
"Study after study shows that diverse senior teams provide better corporate results," Peggy Hazard, Korn Ferry's managing principal, said in a release. "Having more women at the top is a priority for our clients. However, the needle is not moving as quickly as any of us would like to see."
Korn Ferry's analysis also includes other industries (consumer, financials, life sciences, industrials and technology). Among all industries, energy held the highest percentage of women in CIO positions. Craig Stephenson, Korn Ferry's managing director for North America's CIO practice, told Rigzone there were more energy companies to permit a broader sampling and by "coincidence or luck," they were able to recognize more diverse CIOs in that sector.
Stephenson said they were working with clients to change the view of focusing on just the CIO to the entire technology function to facilitate broader cultural evolution.
"We believe this achieves a higher percentage of women across the function and an accepting culture to ensure organizations retain and attract the best talent," Stephenson stated in a release. "There is a significant opportunity for women who are successful technology leaders to create even greater impact in an organization, in the role of CIO and in the board room."
Generated by readers, the comments included herein do not reflect the views and opinions of Rigzone. All comments are subject to editorial review. Off-topic, inappropriate or insulting comments will be removed.