Canada Pension Pounces on Drop in Oil Price to Snatch Up Assets
by Bloomberg
|
Scott Deveau
|
Thursday, August 11, 2016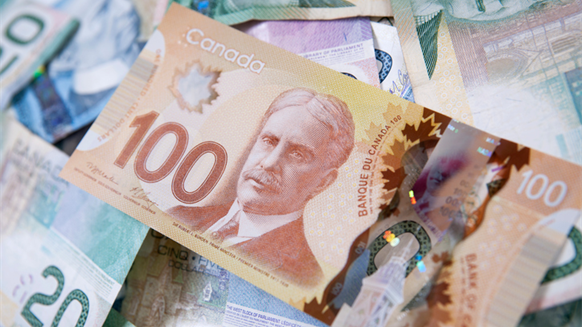 Low oil prices have created an opportunity for long-term investors to snap up quality energy assets at a discount, CEO of Canada Pension Plan Investment Board says.
(Bloomberg) - Low oil prices have created an opportunity for long-term investors to snap up quality energy assets at a discount, according to Mark Machin, chief executive officer of Canada Pension Plan Investment Board.
The country's largest pension plan has purchased energy assets worth $3.15 billion (C$4.1 billion) since the end of March through its various subsidiaries, making it the second-largest Canadian buyer of energy assets this year. Only TransCanada Corp. has spent more, agreeing to buy Columbia Pipeline Group Inc. for about $10 billion in March.
While Canada Pension remains convinced that over the long-term, the world is moving to a lower-carbon environment, the drop in oil prices has created a sizable opportunity in the near term, Machin said.
"It's been a pretty tough time for the sector with the oil price plummeting, so there's been a lot of stress there," he said in a telephone interview. "As a long-term investor, that is the type of situation we should take advantage of."
Despite announcing a flurry of recent energy deals, Machin said that's not because Canada Pension thinks that the oil price is at its lowest point, but just a result of how long it takes to close certain deals.
"The fact that we've announced a handful around the same time doesn't necessarily mean we're signalling a bottom," he said. "We're not making a short-term call. It's not a trading call. This is a medium-to-long-term view."
More Deals
About $29 billion of energy mergers and acquisitions involving Canadian firms have been announced this year, up 49 percent from the same period last year, according to data compiled by Bloomberg. About $12 billion has been spent on pipeline assets, while roughly $10.6 billion has been spent on oil and gas assets, the data show.
Canada Pension's has been investing in energy through its subsidiaries: Crestone Peak Resources, Wolf Infrastructure Inc., Teine Energy Ltd. and LongPoint Minerals. Seven Generations Energy Ltd., of which Canada Pension holds 16 percent, agreed to buy assets in Alberta's Montney shale region from Paramount Resources Ltd. last month for C$1.3 billion.
Machin doesn't think it's Canada Pension's deep pockets alone that help them win auctions.
'Structural Advantage'
"I hope it's not just because we're paying more," he said. "We have a structural advantage of this stable long-term pool of capital in an industry struggling with an availability of capital and big swings in its underlying commodity."
Canada Pension said Thursday in a statement it returned 1.5 percent on its investments in the quarter ended June 30. Its assets under management grew 7 percent from the same period last year to C$287.3 billion.
Outside of energy, Machin said there may also be some opportunities created in the wake of the Brexit vote in June.
"People are trying to digest what's going to happen with Brexit. There's probably going to be a bit of watching and waiting," he said. "There will be one or two opportunities that we're seeing that have been thrown up by people who have been in a more stressed situation."
To contact the reporter on this story: Scott Deveau in Toronto at sdeveau2@bloomberg.net To contact the editors responsible for this story: Elizabeth Fournier at efournier5@bloomberg.net Jacqueline Thorpe
Generated by readers, the comments included herein do not reflect the views and opinions of Rigzone. All comments are subject to editorial review. Off-topic, inappropriate or insulting comments will be removed.
RELATED COMPANIES