The RZ Interview: Fmr US Ambassador Talks Shale, Jobs Post OPEC
|
Wednesday, August 10, 2016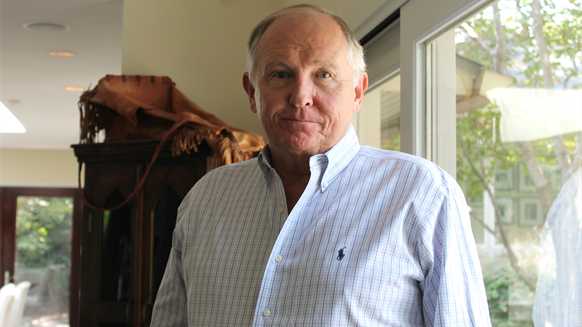 Former US ambassador to Saudi Arabia Robert Jordan tells Rigzone that burgeoning youth population in the Middle East nation needs jobs.
For more than 70 years, the United States and Saudi Arabia have maintained an alliance that many believe has hinged on the exchange of U.S. military protection for access to Saudi Arabia's plentiful – and cheap – oil.
But this theory should be met with a pinch of skepticism. To begin, Canada has historically imported more oil to its North American neighbor than any other country. And, if the United States only wanted fellowship with Saudi Arabia to access its oil, the shale revolution would've rendered that friendship useless.
Amb. Robert Jordan's memoir
Robert Jordan, former U.S. ambassador to Saudi Arabia, now the author of Desert Diplomat: Inside Saudi Arabia Following 9/11 and current diplomat-in-residence at Southern Methodist University, shared his insights with Rigzone about the U.S.-Saudi affair and going forward, what it means to the oil industry – both its investments and its workforce and how it goes much deeper than the Middle East's oil reserves.
Rigzone: How has the shale renaissance impacted Saudi Arabia's relationship with the United States?
Amb. Robert Jordan: I think the Saudis probably believed initially that they could knock out U.S. shale producers entirely. They failed to calculate the force of American ingenuity and technology. So the shale producers, over a very short period of time, were able to complete their wells in many fewer days than previously, which made them much more cost effective and efficient.
Now, a number of the high cost shale producers did fall by the wayside. But the shale industry itself survived and, over a period of a few years, America's shale production accounted for a huge percentage of the overall increase in crude oil production in the world.
So I think the Saudis miscalculated, in a way. I think it probably ruffled feathers in the United States to some degree. A lot of the media accounts suggested that the Saudis were trying to use oil as a political weapon when in fact it was largely a matter of trying to maintain their market share and not have shale producers take that away from them.
It's kind of like McDonald's producing hamburgers and being told they're the ones who should cut production, and the effect of that would be that Burger King gets those customers. I think that was an important part of how the Saudis approached it. It had the additional benefit for the Saudis, I think in their view, of also causing a tremendous amount of pain to Iran and Russia.
So, I don't think the overall shale revolution has damaged U.S.-Saudi relations in a long-term sense, but I do think it has raised some eyebrows that need some further understanding.
Rigzone: How much of relationship depends on cheap oil and military production?
Jordan: The traditional view of the relationship with the Saudis is that it's based on oil, God and real estate. That was certainly the arrangement the United States has had with the Saudis beginning with Franklin Roosevelt in 1945. But it's about much more than oil.
We have had a number of periods in the relationship in which our interests have been closely aligned. If you look back at fighting communism, for example, that was a tremendous unifying factor between the Americans and the Saudis. We even went so far as to join together in fighting the Soviet invasion of Afghanistan by jointly financing jihadi soldiers – some of whom were led by Osama bin Laden – to go into Afghanistan. This began in the Carter administration and continued into the Reagan administration.
We have more recently joined together in fighting terrorism, particularly since 9/11, and some of the attacks in Saudi Arabia that occurred in the years following that.
1
2
3
View Full Article
Generated by readers, the comments included herein do not reflect the views and opinions of Rigzone. All comments are subject to editorial review. Off-topic, inappropriate or insulting comments will be removed.