Can Trump Stage a Comeback for Keystone?
by Deon Daugherty
|
Rigzone Staff
|
Monday, August 08, 2016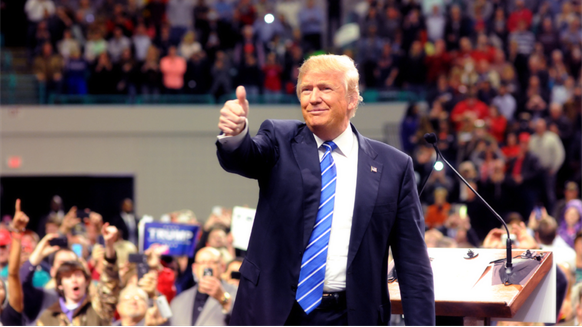 Donald Trump campaign suggests that if elected president, he would ask TransCanada to try again on the Keystone XL pipeline.
Among the pledges Donald Trump is making to the oil and gas industry is one that resurrects one of its most contentious debates in recent years: building the Keystone XL pipeline across the border between the United States and Canada.
In preparation for a speech at the Detroit Economic Club Aug. 8, the Trump campaign released highlights of his economic package, which included an intent to ask TransCanada to re-apply for a presidential permit.
The pipeline permit, which endured several years of federal regulatory scrutiny, was finally denied in November. TransCanada has filed for NAFTA arbitration and $15 billion in damages, alleging the decision was politically motived. Keystone itself has since become a favorite Republican Party talking point during the current election cycle.
TransCanada spokesman Mark Cooper said the company appreciates support for the pipeline.
"We remain committed to Keystone XL. We have been clear on that since the project was denied by the U.S. Administration in November," Cooper told Rigzone. "As long as the project continues to receive the support of our customers, we will keep all of our options open."
Cooper also noted the project earned bipartisan support in Congress, as well as approval from two-thirds of the general public in a variety of opinion polls.
Generated by readers, the comments included herein do not reflect the views and opinions of Rigzone. All comments are subject to editorial review. Off-topic, inappropriate or insulting comments will be removed.
RELATED COMPANIES