Zika-Fighting Mosquito Inspires Gas-to-Liquids Technology
by Matthew V. Veazey
|
Rigzone Staff
|
Thursday, August 04, 2016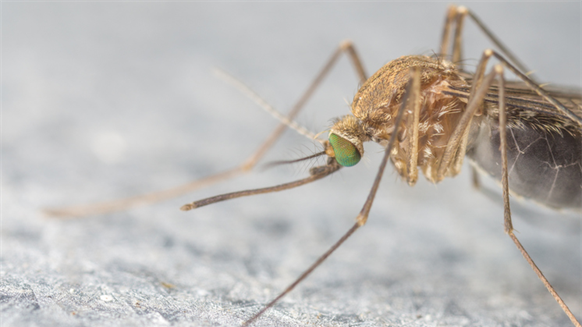 'Synthetic biology' firm Intrexon sees numerous potential midstream ventures as it commercializes process to produce fuels, chemicals from methane.
A company that has genetically engineered a flying insect to combat a public health crisis contends that a similar application of "synthetic biology" could be a boon to refiners and disrupt the biofuels sector.
"Synthetic biology, or genetic engineering, are at the heart of all we do, supporting our efforts to tackle some of the world's most pressing issues – from diseases to food production and meeting our ever-growing energy needs," Bob Walsh, senior vice president of Intrexon Energy, told Rigzone. "We created a genetically engineered male Aedes aegypti mosquito, which does not bite or transmit disease, to help fight the spread of the Zika virus. These mosquitos carry a self-limiting gene that causes their offspring to die."
Intrexon is using a similar process to integrate "engineering of biology" into its energy technology platform, continued Walsh. "Only instead of insects, we are modifying the genetics of a methane-consuming bacteria known as a methanotroph," he explained. "We are able to engineer this unique microbe to produce a chemicals and fuel from natural gas. The first product for the platform is isobutanol."
An alcohol-based organic compound, isobutanol is used as a gasoline blendstock and chemical intermediate. Moreover, it has been touted as an ethanol alternative. Since March of this year, Intrexon has operated a pilot-scale plant in California that uses the methanotroph to convert methane into isobutanol. The company will use data from the pilot facility to scale up the plant in a partnership with Dominion Energy.
According to Walsh, the gas-to-liquids process could create opportunities that go well beyond isobutanol production. Read on for his insights about the methanotroph platform's potential.
Rigzone: Please briefly outline your process for converting natural gas into isobutanol.
Bob Walsh: When looking at the biofuel industry, companies generally use sugars from agricultural crops as feedstock for ethanol-producing microbes such as yeast. Intrexon's methanotrophic platform operates in similar fashion, but the feedstock is methane instead of biomass. In short, isobutanol is the product of the organism's feeding, generated through a fermentation process. At the moment, the methanotroph is engineered to produce isobutanol, but we've modified our platform to produce other chemicals as well.
Rigzone: What could your process mean for the refining community?
Walsh: The refining industry would greatly benefit from this type of isobutanol both in terms of blending flexibility and infrastructure. Isobutanol has 98 percent of the energy density of gasoline and can be blended into gasoline up to a 16 percent rate with no changes to the current infrastructure including cars, producing lower carbon monoxide emissions and better efficiency versus other cleaner-burning fuels. Isobutanol also corrodes less and can be transported with existing pipelines and vessels, creating a compelling value proposition for the midstream and downstream sectors.
Rigzone: How could it disrupt the biofuels sector?
Walsh: The biofuel industry has pioneered impressive scientific research and devised remarkable solutions, but encountered a significant hurdle: costs. Agricultural crops are more expensive than traditional fuel sources and processing them into ethanol can be both energy- and cost-intensive. Methane is the most inexpensive carbon source that can be used for industrial fermentation today and it is readily available in large quantities.
By utilizing this plentiful, inexpensive carbon source, our platform also generates twice the yield as compared to other bio-based approaches. Because of this, we can generate gross margins well above the industry averages, and our product is profitable without subsidies due to lower-cost feedstock and higher yields. The combination of these factors allow for our methanotrophic platform to take center stage in the transformation the fuel industry is already undergoing.
Rigzone: Your initial target for the methanotroph bioconversion platform is the gasoline blendstock isobutanol. What are some other applications that you foresee?
Walsh: Isobutanol is just the beginning. The methanotroph platform unlocks a wealth of potential products, including lubricants, chemicals and solvents. You may have seen we already announced 1,4 Butanediol, and we have also announced production of farnesene in the lab. If someone can produce a product biologically from sugar, we can probably do this from natural gas. (EDITOR'S NOTE: 1,4 Butanediol is a chemical intermediate used to manufacture spandex, polyurethane, plastics and polyester. Farnesene is a building block chemical for diesel fuel, lubricants and specialty products such as cosmetics, rubber and plastics.)
1
2
View Full Article
Generated by readers, the comments included herein do not reflect the views and opinions of Rigzone. All comments are subject to editorial review. Off-topic, inappropriate or insulting comments will be removed.