Oil, Gas Operations Can Benefit from Microbiome Research
by Karen Boman
|
Rigzone Staff
|
Tuesday, August 02, 2016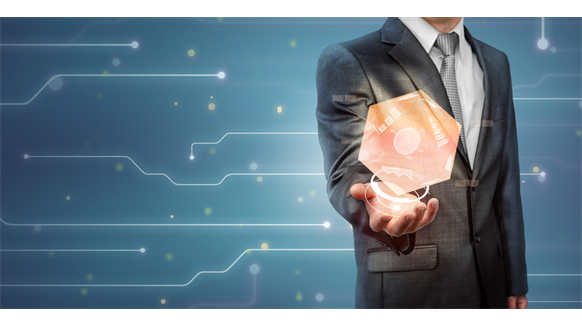 The oil and gas industry is just scratching the surface in how microbiomes impact operations, experts say.
Interest in exploring the influence that microorganisms have on human health, food production and climate change has grown in recent years, thanks to improvements in genome-sequencing, imaging and computing tools. The U.S. government's National Microbiome Initiative – which will attempt to map and study microbiomes, or collections of microorganisms in a particular environment – is a recent example of this exploration effort.
Industry insiders say that greater understanding of the microorganisms found in oil and gas microbiomes not only can help the oil and gas industry increase operational safety, but enhance productivity and efficiency.
Exploration and production sites are prime areas for microbes to grow, Christina Pampena, field marketing manager for Dow Microbial Control, told Rigzone. These microbes form biofilms that negatively impact the quality and quantity of hydrocarbon production. This is turn can drive up costs during the production phase of operations.
Microorganisms are involved in souring of production, or hydrogen sulfide (H2S) production,that accompanies oil and gas production. A corrosive, poisonous and flammable gas, H2S presents a health hazard to oilfield workers. Souring and microbiologically-influenced corrosion (MIC) are two major issues that oil and gas producers must address to maintain safe and efficient operations, Richard Eckert, a senior principal engineer with DNV GL, told Rigzone in an interview.
The issues of MIC have been well-known in the industry for some time, but Pampena notes that industry is still in the "growth curve of learning" in its understanding of biofouling and flooding. MIC has BEEN named as the culprit behind loss of containment incidents in oil and gas pipeline systems, Eckert said. In crude oil pipelines, MIC is more likely to occur where flow rates are low or where lines are shut-in for long periods of time, creating dead legs. Under these conditions, the water and solids in the crude oil settle to the bottom of the pipe and create conditions that increase the potential for MIC, Eckert stated.
Richard Eckert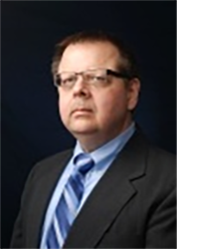 Senior Principal Engineer, DNV GL
According to NACE International's 2016 IMPACT Study, corrosion costs the global oil and gas industry an estimated $2.5 trillion a year. This cost doesn't include the safety and environmental impacts of corrosion. MIC accounts for 10 to 20 percent of those costs.
"The costs associated with souring and fouling are unknown, but it is safe to say that millions of dollars are spent every year in mitigating these microbiological threats to asset integrity and operation," said Eckert.
These mitigation efforts include the running of cleaning pigs, injecting biocides and inhibitors, running in-line inspection tools, and monitoring the effectiveness of mitigation using coupons, chemical composition analysis, and microbiological analysis. The use of corrosion resistant alloys that are three or more times as expensive as carbon steels can reduce the likelihood of MIC damage or materials degradation due to H2S response, Eckert said. However, few materials exist that are completely resistant to MIC.
Even before the downturn, Dow was seeing an interest in a more integrated approach to controlling microbes, Pampena said, as companies realized that action taken at the front end of drilling and completion has implications for the production phase.
"At this time in the oil and gas industry, companies are looking for efficiency as they seek to reduce operating and capital expenditures," Pampena explained. "While cost reduction has been a major focus of industry due to the oil price downturn, efficiency is not always about reduced costs, but using tools in a more efficient manner."
The scientific tools and analyses needed to characterize and understand how genes function have been evolving, and they have also become more accessible to those seeking to study microbiomes, Eckert noted. Industry and government agencies have been working on microbiological corrosion, souring and fouling problems for decades using the best technology available to them at the time, Eckert stated. Independent research and joint industry projects also are taking place internally.
"Today they are using the latest techniques such as qualitative polymerase chain reaction and next generation sequencing to look at these problems in new ways," Eckert explained. "We now have huge databases that can be used to analyze test results and match genetic sequences to known references to help identify microorganisms present in a sample."
However, interpreting the data from these methods is complicated because microorganisms exhibit different behaviors and synergies depending upon the environment, Eckert explained. Hence, more work is needed to fully understand microbiomes in order for the oil and gas industry to reap more benefits.
1
2
View Full Article
Generated by readers, the comments included herein do not reflect the views and opinions of Rigzone. All comments are subject to editorial review. Off-topic, inappropriate or insulting comments will be removed.