Exxon Has Worst Profit Since '99 as Chevron Posts Surprise Loss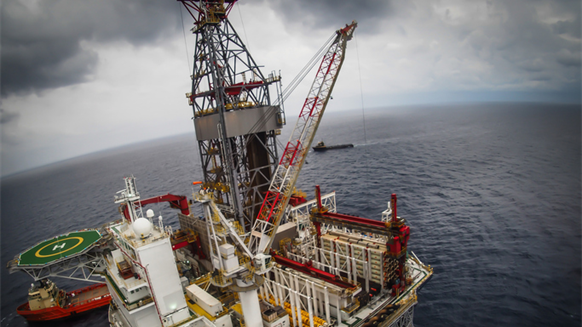 Exxon Mobil and Chevron miss profit and production estimates as wildfires, write-downs and weak refining margins battered oil explorers already reeling under a glut-driven price collapse.
(Bloomberg) - Exxon Mobil Corp. and Chevron Corp. missed profit and production estimates as wildfires, writedowns and weak refining margins battered oil explorers already reeling under a glut-driven price collapse.
Exxon reported a $1.7 billion second-quarter profit that was its lowest since the first quarter of 1999, before the Mobil Corp. acquisition that shaped the company into its current form. The 41-cent-per-share result was 23 cents lower than the average of 20 estimates from analysts in a Bloomberg survey, the biggest miss in at least a decade.
Chevron extended its longest losing streak in more than a quarter century after booking a $2.8 billion writedown on assets that can't generate profits at current prices. The company posted a surprise loss of $1.47 billion, or 78 cents a share, compared with profit of $571 million, or 30 cents, a year earlier, San Ramon, California-based Chevron said in a statement. Analysts had expected the world's third-largest oil explorer by market value to earn anywhere from 19 to 41 cents a share.
Given the plunge in crude and natural gas markets, "you cannot recover no matter how efficient you are," Fadel Gheit, an analyst at Oppenheimer & Co., said during an interview with Bloomberg Television. "The industry cannot survive on current oil prices."
Industry Slide
Exxon followed Royal Dutch Shell Plc and BP Plc in posting lower profits as crude's collapse continued to batter the industry. Shell reported its weakest quarterly result in 11 years and missed analysts' estimates by more than $1 billion. BP said earnings tumbled 45 percent as poor refining margins exacerbated the impact of falling oil prices.
Exxon and Chevron also underperformed in the oil patch. Exxon's wells pumped the equivalent of 3.957 million barrels a day during the quarter, according to a statement on Friday, almost 3 percent below the 4.069-million average of four analyst estimates. Chevron's 2.528 million barrels of daily output was 3.4 percent below estimates.
Output Hurt
Exxon, the world's biggest oil explorer by market value, said wildfires that ravaged the oil-sands region of western Canada as well as aging wells reduced output. Exxon's U.S. oil and natural gas wells lost an average of $5.6 million a day during the quarter.
"While our financial results reflect a volatile industry environment, Exxon Mobil remains focused on business fundamentals, cost discipline and advancing selective new investments across the value chain to extend our competitive advantage," Rex W. Tillerson, chairman and chief executive officer, said in the statement.
Chevron Chairman and CEO John Watson said the company continues to adjust to the lower-price environment. "In our upstream business, we recorded impairment and other charges on certain assets where revenue from expected oil and gas production is expected to be insufficient to recover costs," he said in the statement.
It was Chevron's third straight quarterly loss, the longest slump for the company since at least 1989, according to data compiled by Bloomberg.
Price Drop
Crude and natural gas prices dropped during the quarter compared with the same period a year ago in markets overburdened with supplies. With diesel and gasoline prices also slumping, Exxon and other major oil companies were deprived of the tempering effect oil refining typically provides during times of low crude prices. Margins from refining oil into fuels at U.S. refineries, based on futures prices, plunged 30 percent to a second-quarter average of $17.12 a barrel from $24.42 a year earlier.
Exxon shares slumped 2.2 percent to $88.18 as of 10 a.m. in New York. Chevron fell 1 percent to $100.76.
Imperial Oil Ltd., Exxon's Canadian affiliate, reported a loss of C$181 million ($138 million) in the second quarter from a profit a year earlier. The wildfires forced Imperial to shut in production, resulting in 60,000 barrels per day of lost output, the company said Friday.
Peer Performance
Tillerson has been looking beyond the current downturn in energy markets to augment the company's gas and oil portfolios from the South Pacific to Africa. The company also is plowing money into expanding refining and chemical complexes from Singapore to The Netherlands, betting that regional demand for products used in automobile tires, engine oil and plastics will grow over the long term.
1
2
View Full Article
Generated by readers, the comments included herein do not reflect the views and opinions of Rigzone. All comments are subject to editorial review. Off-topic, inappropriate or insulting comments will be removed.