Economist: Texas Oil, Gas Recovery Will Be Far From Quick
by Valerie Jones
|
Rigzone Staff
|
Thursday, July 28, 2016
The first half of 2016 has been a bit of a rollercoaster for an already battered industry as crude oil prices dipped as low as the mid $20s in February and peaked at above $50 in early June. Many believe – and are quite hopeful – that the absolute worst is over and we're in the early stages of a recovery.
How quickly that recovery may come is another story.
Karr Ingham, Texas Alliance of Energy Producers economist and creator of the Texas Petro Index (TPI), shared TPI's midyear results with reporters in Houston on July 25. Though crude oil prices in Texas averaged $45.19 per barrel in June, according to the TPI, the fourth consecutive monthly increase since the average monthly price fell to $27.08 per barrel in February, Ingham warned against being too enthusiastic about the moderate uptick.
Karr Ingham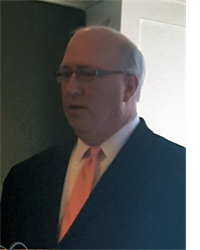 Economist, Texas Alliance of Energy Producers
"Even with deep declines in activity levels, oil production in Texas has been slow to respond," Ingham said. "In fact, crude output in Texas this year through June declined only about five percent compared to the first six months of 2015."
In other words, we're not there yet.
"Virtually nothing in this cycle that would correct the current contraction has occurred quickly or within the time frames that many had forecast. The sharp price decline and resulting industry downturn was the direct result of market imbalance and rising crude oil supplies," he said. "Concerns about these very things remain in place, and there is presently no great sense that the difference will be made up on the demand side. Hence, while the end may be near in terms of TPI decline, there is every chance that the recovery ahead will be frustratingly slow."
Generated by readers, the comments included herein do not reflect the views and opinions of Rigzone. All comments are subject to editorial review. Off-topic, inappropriate or insulting comments will be removed.