Indonesia President Joko Widodo Names Archandra Tahar as Energy Minister
|
Wednesday, July 27, 2016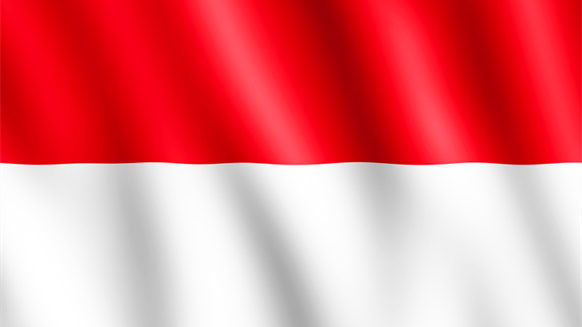 Indonesia's President Joko Widodo appoints Archandra Tahar as Energy and Mineral Resources Minister in a cabinet reshuffle, replacing Sudirman Said, according to local media.
Indonesia's President Joko Widodo appointed Archandra Tahar as the country's new Energy and Mineral Resources Minister in a cabinet reshuffle announced Wednesday as he strengthened his administration in dealing with global economic challenges, replacing incumbent Sudirman Said, local daily Jakarta Globe reported.
Archandra is not a stranger to Indonesia's oil and gas industry, having served as a consultant to state-owned PT Pertamina Hulu Energi in the Offshore North West Java (ONWJ) project, local industry publication Petromindo indicated. In addition, he was believed to have advised the Indonesian President on the type of facility to adopt for the Abadi liquefied natural gas (LNG) project in the Masela Production Sharing Contract (PSC) in the Arafuru Sea in eastern Indonesia.
Prior to that, Archandra was reportedly asked by national oil firm PT Pertamina in 2014 to be a consultant for its offshore L-Parigi project, Jakarta Globe said.
The new Indonesian Energy and Mineral Resources Minister is a mechanical engineering graduate from the Institut Teknologi Bandung (ITB), the counrty's oldest technology-oriented university. Archandra received a Master of Science and a doctorate in ocean engineering studies from Texas A&M University in 2001, according to Petromindo.
Meantime, Coordinating Maritime Minister Rizal Ramli, like Sudirman Said, was also dropped in the cabinet reshuffle. The two former cabinet colleagues clashed over their differing views on the Abadi LNG development.
Last September, Sudirman stated his support for the idea of developing the Abadi project in the Masela PSC with a floating liquefied natural gas (FLNG) facility as proposed by operator Japan's Inpex Corp. and its partner Royal Dutch Shell plc, contradicting Rizal's suggestion that an onshore facility would more efficient and sensible.
Rizal had argued that the gas field should be developed using an onshore LNG plant on Aru island instead in order to save on development spending. The proposed plan will include the construction of a 373-mile (600-kilometer) pipeline to connect Abadi gas field with the onshore Aru LNG plant. Rizal said the onshore development scheme would cost between $14.6 and $15 billion, compared to $19.3 billion for the FLNG scheme, and produce multiplier effects for the development of Aru island and the overall eastern part of the country.
President Joko Widodo decided in favor of the onshore development plan for the Masela PSC project in March, saying that this would be more beneficial for the Indonesian economy.
Generated by readers, the comments included herein do not reflect the views and opinions of Rigzone. All comments are subject to editorial review. Off-topic, inappropriate or insulting comments will be removed.
RELATED COMPANIES
Company: Indonesian Ministry of Energy and Mineral Resources
more info