BP Draws Line under Deepwater Horizon Liabilities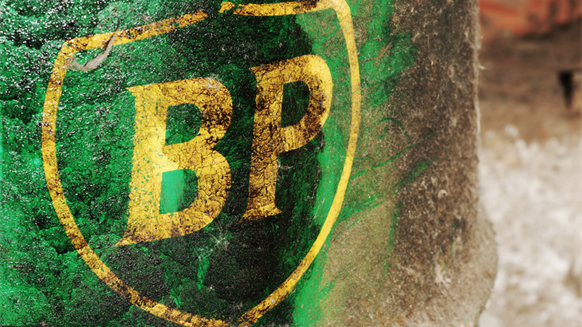 BP draws a line under its Deepwater Horizon liabilities, with a final estimate of $61.6 billion, as the firm targets growth with a new wave of upstream major project start-ups.
BP Group Chief Executive Bob Dudley said Tuesday that the company has "finally drawn a line under" its material liabilities for the April 20, 2010 Deepwater Horizon disaster and associated oil spill. In its second quarter results statement, BP said that the total cumulative pre-tax charge for liabilities connected to the Deepwater Horizon accident amounts to $61.6 billion, including the current quarter's $5.2 billion pre-tax charge.
Dudley added that the company "will always be mindful" of what it has learned from the Deepwater Horizon accident.
Also in its results statement, BP said that it is now focusing a wave of upstream major project start-ups designed to deliver growth through to 2020. These projects are part of an upstream strategy that aims to add 800,000 barrels of oil equivalent per day (boepd) to its total production by 2020. Of these, projects with 500,000 boepd of new production capacity are expected to be in place by the end of 2017, the firm said.
BP recently sanctioned two new major upstream projects: the Tangguh LNG expansion project in Indonesia and the Atoll Phase One gas project offshore Egypt. The Tangguh project – which will see a third liquefied natural gas production train and new platforms, wells and other infrastructure added to existing facilities – will create 10,000 new jobs and support economic growth in Indonesia's Papua Barat Province. The Atoll Phase One project is an early production scheme where BP plans to deliver up to 300 million cubic feet per day of natural gas to the Egyptian domestic gas market when it starts production in the first half of 2018.
Meanwhile, the company's new water injection project on the Thunder Horse field in the US Gulf of Mexico was completed in May. Water in the reservoir is designed to increase pressure and enhance production so that Thunder Horse will produce an additional 65 million barrels of oil equivalent over time.
BP's 2Q 2016 results revealed the firm had made a net income of $720 million during the quarter (2Q 2015: $1.3 billion). Although this was greater than the $532 million net income the company produced in the first quarter of this year, it was 14-percent below what analysts had been expecting.
The company's production during the second quarter averaged 2.09 million boepd, which was 13.9 percent down on that for 1Q 2016. In spite of BP's plans to significantly boost production by 2020, analysts at investment bank Jefferies noted that current production is expected to decline further during the third quarter due to seasonal turnarounds and maintenance, as well as the impact of a planned outage at the Enterprise Pascagoula gas processing plant in the Gulf of Mexico.
Dudley said that the firm expects "the external environment to remain challenging". Consequently, the firm sees full-year capital spending coming in below $17 biillion, which would be down significantly on the $18.7 billion it spent last year.