Project GRAD Lets Students Experience Work in the Energy Sector
by Valerie Jones
|
Rigzone Staff
|
Tuesday, July 26, 2016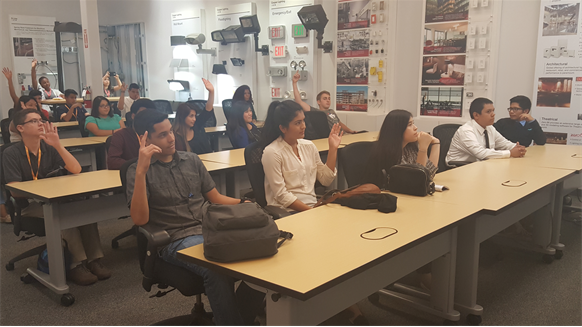 Houston-area high school students learn about career opportunities in the energy industry during through mock demonstrations and hands-on training.
It's always good when industry employers and educators can work together. Houston-based Project GRAD's college institutes are examples of the great things that can happen when collaboration is executed correctly.
On Thursday, Eaton Experience Center – Houston hosted more than 120 high school students and provided them with a glimpse into what it would be like working with different products and technologies in the energy sector, such as LED technology and demonstrations of a petrochemical refinery.
Project GRAD has more than 20 years of experience working with students in low-income communities in and near Houston. The summer organization's summer college institutes are two-week long opportunities in which students from typically disadvantaged communities around Houston who would be first generation college-goers in their families can better understand the college experience, Alexis Angelo, Project GRAD's development manager, told Rigzone.
"For a lot of students, especially minorities, they feel like college is someone else's world and they can't be a part of it," Angelo said. "When they attend college institute for two weeks, develop a daily routine and see other students who look like them and come from similar backgrounds, it reinforces the message, 'oh, I can do this, too.'"
Angelica Cuevas, 16:
Angelica Cuevas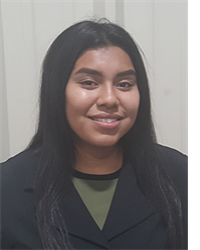 Wants to be a biomedical engineer
"Hearing the people in other industries telling their stories really helped me because some of them struggled in high school. It gives me hope because even though I may struggle now, I'm still able to obtain my goals."
Maria Felix, 15:
Maria Felix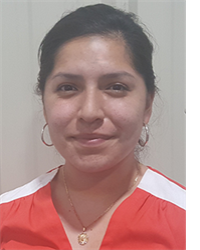 Wants to be a petroleum engineer
"The college institutes allow us to hear first-hand information and advice to see what these careers are really like and what they have to offer. If you want to know more about the industry, they tell you information you can't get in a classroom."
Daniel Honesto, 17:
Daniel Honesto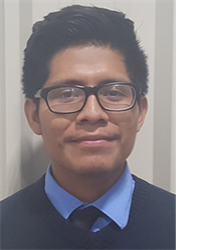 Wants to be in business management
"Today has made me view the career I want to pursue differently. I'm considering electrical engineering because it looks really interesting learning how to work with equipment."
Project GRAD recently expanded the focus of the college institutes to have a career emphasis as well.
"Research shows that more than 60 percent of job openings in Houston require some type of certification after high school and only about 10 percent of students who are economically disadvantaged actually attain some type of credential after high school, whether that's a workforce certificate, associate degree or bachelor's degree," Angelo said. "Our partnership with Eaton is an attempt to try to bridge that gap for college attendance and low income students as well as bridging the gap to the Houston job skills we see."
Despite the industry downturn, there's still high demand for mid-skill level jobs in the energy sector, she said.

Project GRAD
Generated by readers, the comments included herein do not reflect the views and opinions of Rigzone. All comments are subject to editorial review. Off-topic, inappropriate or insulting comments will be removed.